Health Training for your body & mind  to perform as nature intended - contains naturalistic nudity, purely to help men improve physical & mental health.


Personal Training To Get Your Penis Harder


Change your lifestyle even slightly and you'll begin to change your life for the better - your erection and your sexual response.
⚠️ Nudity Warning
All training aspects will give you more control..
this is personal training that is so much more than exercise.
⚠️ Erect Penis Warning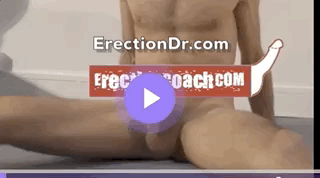 Perceived to be less alpha male type training - advocating healthy living, mindfulness and sexualness - boosting any results from fitness!
Personal Training

Erection Kaizen is Lifestyle Training with the main goal of a better erection -either Harder for longer or more frequent erections.
a very powerful way to get fitter and healthier!
It's sustainable,
totally healthy,
 & gives so many great benefits!

About Erection Kaizen Personal Training

Powerful
This is Personal Training all about changing your lifestyle. This personal lifestyle training offers you so much more. You don't have to live like a saint - it will encourage your sexualness and boost testosterone whilst exercising your penis - so you'll be gaining so much. by making a few small improvements to your lifestyle will radically enhance the benefits you get from exercise and can have a big effect upon your, penis, erection quality and your life. 
Training you to give your body more of what it needs, and less of what it doesn't need.  Good for the health of your whole body!

A Powerful Combination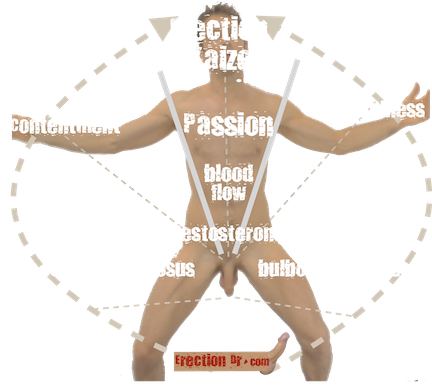 Erection Kaizen Training
How A Healthy Lifestyle Enhances The Exercise Effect

Exercise stimulates our muscles and health to improve - this can only happen if the systems that support this process of improvement are functioning well otherwise the exercise stimulus may not be fully acted upon. A healthy lifestyle Erection Kaizen style with lots of penis focussed exercise ensures all the body systems are working to their full potential and can properly support the stimulus created by the exercise and grow stronger. 
When we are younger our body is generally working well but as we get older a healthy lifestyle can do more to help us than just exercise alone.

Training That Is So Much More Than Exercise

This personal training is not purely all about exercising as hard as you can, but will involve your lifestyle too. If at all stressed we can get more benefits for your erection quality from relaxation - the hard workout at the gym, may just make you softer. Exercising and workouts are great and definitely needed but there is only so much they can do on their own.
Sustainable Training With A Mature & Experienced Gay Trainer

I know only too well the pressures of a busy life and so have developed ways that you can get fit, strong and healthy without having to devote a whole hour to exercise – simply by living a sexual and healthier lifestyle with a few minutes of exercise thrown in here and there.. This is an exciting way to improve your body – each day you can begin to feel better, more youthful and strong.

A Personal & Individualised form of Training

I'll help you integrate exercise and a healthy lifestyle seamlessly into your everyday life, so that you can improve your health & body in a sustainable way, that is enjoyable.

Whilst exercise is a major element, there are four others that can have a big impact upon your body, and together all work to give enhanced improvements that you can enjoy for your whole life....
No Gym Needed

No Gym times, no equipment to worry about. Wherever you are, whenever you're in the mood, you can do some aspect of your training that will improve your body.  Your mind will look upon your training as something really worthwhile, enjoyable and satisfying to do anytime, anywhere and any way that you want. You are free to train your body, your way - free of interference, or restriction from anything else. All the other stuff is just a diversion!
Where do we train?
Naked/Clothed. Straight/Gay Anything Goes - well nearly anything but not everything :)

Post Lockdown that is a good question. Currently it's all change and I no longer have a training facility in London or Bedford! Two options may or may not be possible

An Online Video Course

- Pre-recorded - no Skype or Zoom - as I don't know where I'd end up!

Mobile

- depending upon various factors

So for now the best thing to do is contact me to discuss!




›