Gay Personal Training For Men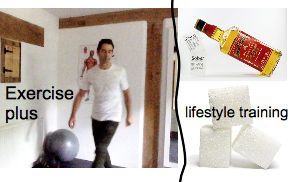 For example reducing added sugar can give as many benefits as exercise. A little more fruit & veg - whilst reducing the bad things, will be easier than you ever realised.
Change your lifestyle even slightly and you'll begin to change your life for the better - honest, this really works!

What is Gay Personal Training:
Carrying on with the whole gay theme - came about as a result of web site stuff for google - so that people can find me - but it perhaps aptly  describes what is perceived to be less alpha male type training - advocating healthy living, mindfulness and salads - so is a great tongue in cheek description! But this really works and boosts any results from fitness!
Gay Personal Training

is Lifestyle Training - a very powerful way to get fitter and healthier!
It's sustainable,
totally healthy,
 & gives so many great benefits!

Gay Personal Training is For All Men Straight or Gay
About Gay Personal Training

This is personal lifestyle training that is ideal for gay men and any open minded man - who is open about trying less traditionally masculine things such as: healthy eating, face exercises, and mindfulness - there's a whole range of specialist and unique training on offer.
Powerful
Gay Personal Training is all about changing your lifestyle. This personal lifestyle training offers you so much more. You don't have to live like a saint, making a few small improvements to your lifestyle will radically enhance the benefits you get from exercise and can have a big effect upon your life.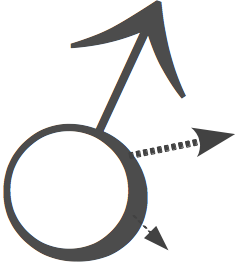 Gay Personal Training, trains you to give your body more of what it needs, and less of what it doesn't need.  Good for the health of your whole body!

A Powerful Combination

Try Any of The 5 Parts of Gay Personal Training

How A Healthy Lifestyle Enhances The Exercise Effect

Exercise stimulates our muscles and health to improve - this can only happen if the systems that support this process of improvement are functioning well otherwise the exercise stimulus may not be fully acted upon. A healthy lifestyle ensures all the body systems are working to their full potential and can properly support the stimulus created by the exercise and grow stronger.  When we are younger our body is generally working well but as we get older a healthy lifestyle can do more to help us than just exercise alone. These two types of gay personal training ensure your body is optimised for training results.

Training That Is So Much More Than Exercise

This personal training is not (unless you want it to be) purely all about exercising as hard as you can, but will involve your lifestyle too. Exercising and workouts are great and definitely needed but there is only so much they can do on their own. The five parts that make up Gay Personal Training offers us a few more dimensions than just exercise and a few more benefits. Together the 5 parts of gay personal training all work together - to make improving your body enjoyable and attainable.
Sustainable Training With A Mature & Experienced Gay Trainer

I know only too well the pressures of a busy life and so have developed ways that you can get fit, strong and healthy without having to devote a whole hour to exercise – simply by living a healthier lifestyle. This is an exciting way to improve your body – each day you can begin to feel better, more youthful and strong. What works for one person will not work for another - this is a very individualised form of training where I get to understand what you want, and what type of specific training that will best suit you. More About the gay personal trainer

A Personal & Individualised form of Training

I'll help you integrate exercise and a healthy lifestyle seamlessly into your everyday life, so that you can improve your health & body in a sustainable way, that is enjoyable.

Whilst exercise is a major element, there are four others that can have a big impact upon your body, and together all work to give enhanced improvements that you can enjoy for your whole life....
Improving Your Health, Fitness and Even Your Sex Life!

You will look younger, less tired, become stronger and healthier (plus enjoy other sometimes unexpected added improvements such as stronger erections) – all this adds up to some great benefits that may just improve your sex life, and change your life.

Your face can look less tired and more youthful as a result of better diet, more sleep and specialised facial exercises to strengthen and give your face a lift.
Your skin will improve from cutting out bad things, and receiving more blood flow as a result of specialised exercise.
Your whole body can look more youthful and confident as a result of improved posture.
Your Muscles will be more defined
Your erection quality can be improved with specialised exercises and a healthier lifestyle.
More Benefits To Personal Lifestyle Training

If you fail on one part – the four others can help take up the slack.
Stops you getting bored - this is no ordinary training.
Helps general well-being and stress - gets you connected to your body like never before.
5 Parts = five times the chance of you getting a great result!
Training that is sustainable - as soon as any training stops - so do the benefits, this is training that you can do for the rest of your life, to give you improvements for the rest of your life..
The Easy Way To Get Fit

With simple 1 minute exercises you can do anywhere.

Gay Personal Training That is Personal And More About
Your

Body


Training that is just about you and your body - nothing else is needed.  It can be done anywhere, anytime - no restrictions need to be imposed. No restrictions mean that you really will have less excuses not to train. No Gym times, no equipment to worry about. Wherever you are, whenever you're in the mood, you can do some aspect of your training that will improve your body.  Your mind will look upon your training as something really worthwhile, enjoyable and satisfying to do anytime, anywhere and any way that you want. You are free to train your body, your way - free of interference, or restriction from anything else. All the other stuff is just a diversion!

Gay personal training gradually changes your lifestyle in subtle but sustainable ways to improve your body - not just for a few months - but for life! It is a sustainable form of training that last forever - not just for as long as you go to the gym.

Wherever You Are Located I Can Visit You

The aim of our first meeting is to give you a plan, to exercise and change your lifestyle just enough, to gain an improvement that you really want. We work through and practice this plan - I train you - to train your body. You continue your training every day - doing even just one small thing every day, with telephone/text support from me or with more visits. A nationwide service.

This lifestyle training can be incorporated into any of the following sessions:

 Naked Training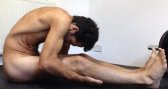 90 Mins Personal Training
Gives total focus on your body and your health ...
... and being a naked experience - proven to give happiness too!
Erection Training

2 Hours Erection Training
Naked or fully clothed...
erections not needed! But if they happen - no problem!
Roman Fitness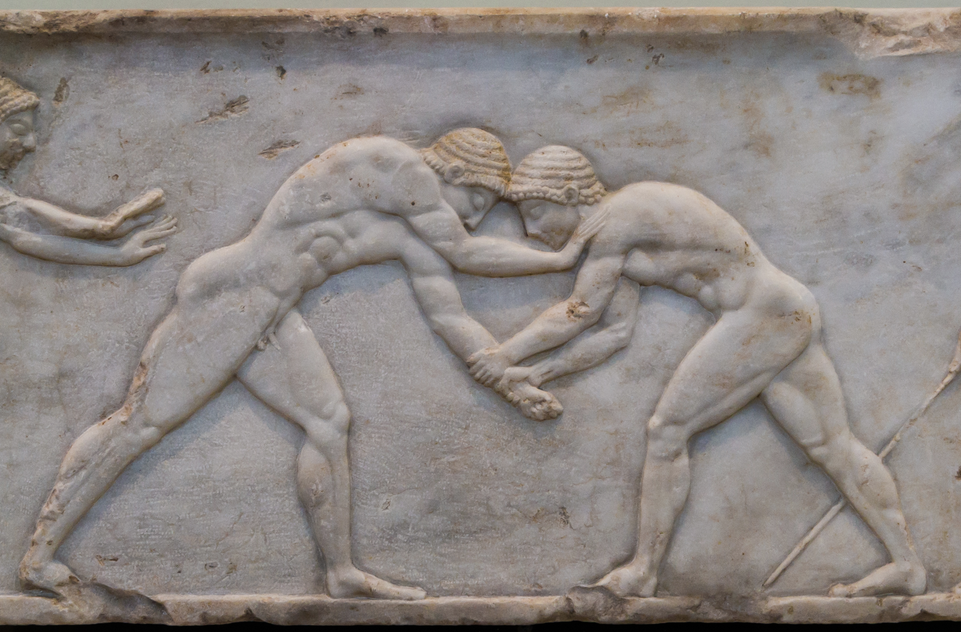 2 Hours Fitness Training
Roman style fitness using no equipment just body's - all over body workout plus optional Roman Bathing Experience
Personal Training for Men UK Wide
›
If Gay Personal Training is not for you but you would still like to improve your body in a sustainable way the NHS have some help for you - NHS Live Well - Healthy Living for Everyone