Health Training for your body & mind  to perform as nature intended - contains naturalistic nudity, purely to help men improve physical & mental health.

Lifestyle Help - Plus Exercise Workout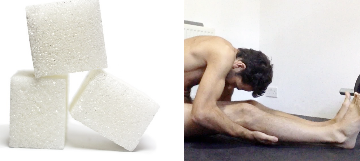 The lifestyle help combined with an exercise Workout for Men. Improve your body with a few small changes....
Improve Your Body Every Single Day -
The Easy Way!
This is the most sustainable form of training - giving you lifestyle help to improve your body the easy way. All the small changes that we can make for the better every day all add up to make a big difference to not only help you look really good, but feel good too - this is sustainable health & fitness for life!

More Details coming very soon
For now you can find out more by contacting me below with your choice of workout that you're interested in.
Where do we train?
Naked/Clothed. Straight/Gay Anything Goes - well nearly anything but not everything :)

Post Lockdown that is a good question. Currently it's all change and I no longer have a training facility in London or Bedford! Two options may or may not be possible

An Online Video Course

- Pre-recorded - no Skype or Zoom - as I don't know where I'd end up!

Mobile

- depending upon various factors

So for now the best thing to do is contact me to discuss!