The UK Naked Gay Personal Trainer, for all men - sexuality no consequence. Clothed Training for Women.

Naked Wrestling UK, London and Bedford

Naked Wrestling in UK, London and Bedford - a different fitness experience for men!
New!

Nude Wrestling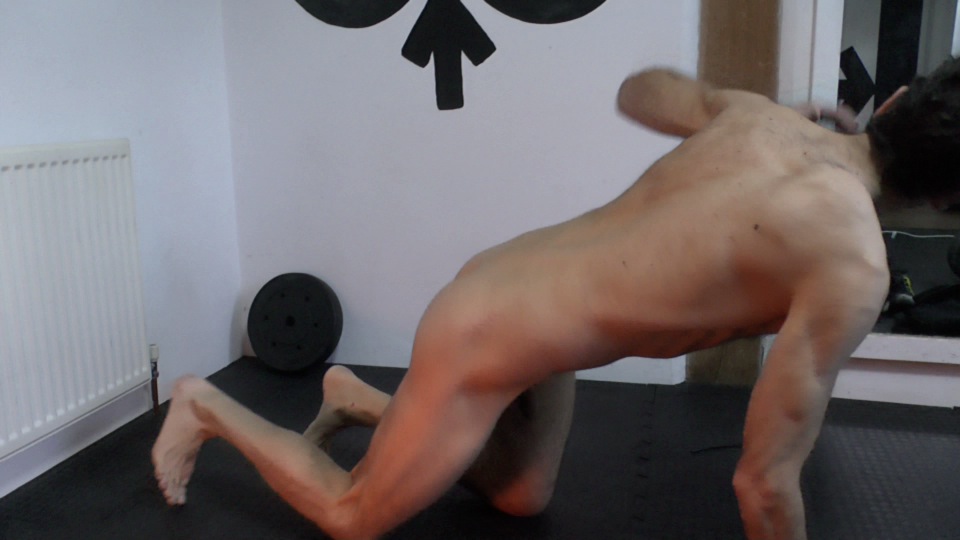 ....definitely for beginners!
at your place or mine.
Moving away from the conventional personal training a bit more - similar to Roman Style Fitness training - this adds yet another dimension.

More Unconventional but very effective - improving health, fitness and outlook.

Not Serious Wrestling
Nude wrestling gives a great all round fun body workout, it is quite surprising just how much strength can be needed to get someone in, and hold them in, a certain position on the floor.
Geared To You
Many different options for starting and end positions depending upon your ability! Nothing heavy duty - more grappling - less throwing! This may well use muscles you didn't realise you had - its a safe way to improve fitness, body strength and shape.
It's challenging on many levels - stamina, tactics, strength and determination! Our bodies may be of different weights and strength so there are ways to handicap the stronger, heavier or more proficient wrestler for a real fair contest. Gives a different and fun way to get fit - the format changes according to you - what it is you want to get from your session and how good you are! This is not to be taken real serious!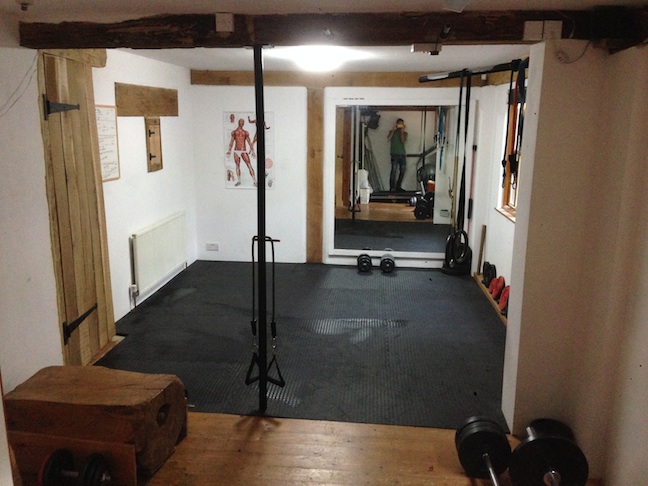 Personal trainer with a soft floor area or portable soft floor for your place.
London, Bedford or Mobile
Nude wrestling at my gym in Bedford, London Training Room or your place or even your hotel room - I have a small portable soft floor!  All we need is some privacy.
Options
Choose to be naked or clothed?
The whole session can be just wrestling or you can choose to add any of the following options, that I offer as a personal trainer:
Specific bodyweight exercise for specific aims (tell me what you want to improve).
Wacky Bodyweight Exercise - just your body in all sorts of positions.
Wacky Partner bodyweight exercises we do together.
Why for beginners?
Because I cant wrestle! The emphasis is less upon wrestling - more a fun way to get fit. This isn't serious wrestling - just a different fitness experience that started as a part of the Roman Style Fitness Experience and now something I'm trialling!

What I do have as a Naked Wrestler
Knowledge about our body to make it all safe and injury free - emphasis upon fun rather than competition.
Loads of Wacky Fitness Experience.
Experienced naked personal trainer.

A soft Floor in the Bedford Gym.
A small portable soft floor I can bring with me to your place!
What I don't have
Wrestling experience so don't expect to learn about wrestling from me. This is just a different fitness experience. 
An unfair advantage - I don't know what I'm doing and I'm not the biggest of guys - so you stand every chance!
The Rules
I have absolutely no idea about wrestling - this is just something we're doing for fitness, so we'll make the rules up as we go along - to suit what you want to get from this session.
The only rule is everything has to be safe - to insure no injuries - so we'll start off gentle - possibly with adaptions to suit your fitness level. Then we can gradually build the intensity from there - and you can look forward to an unconventional fitness session!

Want to try
Naked Wrestling

?

This is all new and I am still in the process of working out options for the naked wrestling Experience!  So for now - if you're interested in having a naked wrestling session with me, all you need to do is contact me with any options above that you're interested in, and where you'd like to do it. I'll email you straight back with a few options to consider!


You can contact me here about Naked Wrestling

or incorporate it into any of the following sessions....

45 min

Wacky

Training London
A sanctuary - where the whole focus is upon you and your body.
Wacky Bodyweight Exercise session is a perfect window into naked training. Start off clothed and see how far you want to go...Each exercise gets closer to being naked - if you want to delay the nudity part then you'll have to exercise harder for longer!    details

---