Health Training for your body & mind  to perform as nature intended - contains naturalistic nudity, purely to help men improve physical & mental health.

Personal Support within Personal Training

⚠️ Nudity Warning
Personal Support helps you improve your body quickly and effectively. I am here for you every step of the way– helping you become fitter, stronger and healthier - by supporting you as much as you need with Personal Lifestyle Training Plan. This personal support can make the difference between success and failure in gaining the body you want.
What You Get From Me with Personal Support

You get me whenever you need me! Whether in person or not, I'm just a call or text away to help support you with your training. The support I offer depends upon what you need and is crucial in getting the results you want.

I'll try my very best to ensure that your training is not only effective but enjoyable, so you need to let me know how it goes. This is something I like to do - so you can feel free to contact me, as we all have our times when we can find it hard to stick to a training plan – especially when we're continually bombarded with temptations to lead an unhealthy lifestyle from society. Going against the grain can be tricky, but I can really help you keep you right on track!
a relaxed chat - naked with a cup of tea, or over email...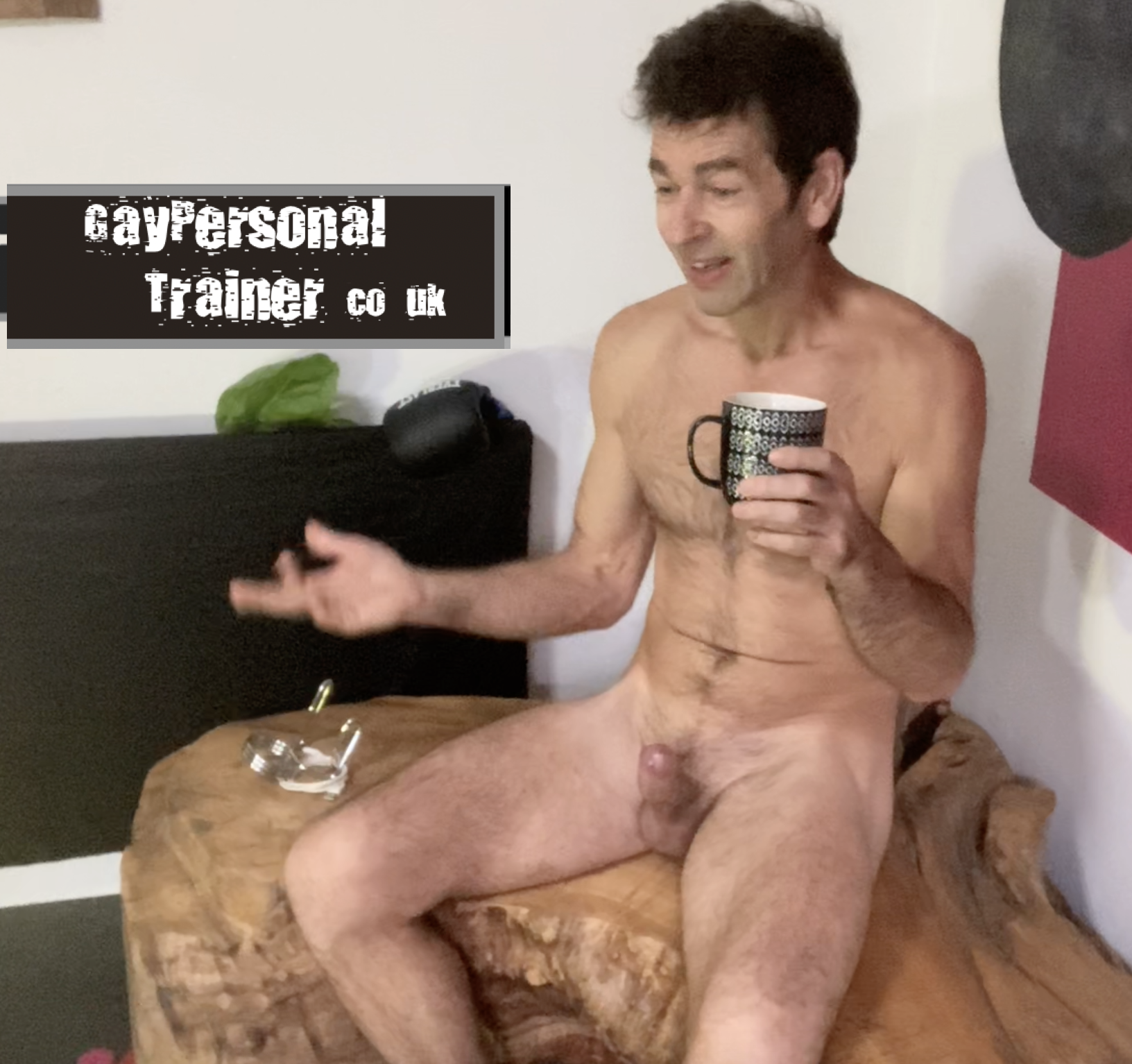 Help with practicalities and state of mind!
The practical side of things is important - but equally important is your state of mind - how motivated you are to make those small lifestyle changes that will improve your body. Personal support helps both with the practicalities of training, and should you ever need it, with your motivation and your state of mind – to help keep you on track and gain all the great benefits.

Getting To Know You
For personal support to work to it's full potential, I need to get to know you – about you and your life, so that I can provide the personal support in a way that will help you the most. It's good if you feel able to tell me anything - just as much as feel you want to share.
How I get to know you.
This is up to you – before we meet I ask a few questions about you. It is entirely up to you how much information you initially share – if you prefer, you can wait until we meet.  The more I know about you – the more I can pre-plan your personal lifestyle training plan.
Personal Training and Support
I can give you a training plan that is totally individual to you - and then help you work through this plan. You're never on your own. This means you will understand exactly what you're doing and why – knowing exactly how it will improve your body. When you know and can visualise all the good you are doing – you will probably want to do it more often - which leads to results.
Where do we train?
Naked/Clothed. Straight/Gay Anything Goes - well nearly anything but not everything :)

Post Lockdown that is a good question. Currently it's all change and I no longer have a training facility in London or Bedford! Two options may or may not be possible

An Online Video Course

- Pre-recorded - no Skype or Zoom - as I don't know where I'd end up!

Mobile

- depending upon various factors

So for now the best thing to do is contact me to discuss!