Gay Personal Trainer.co.uk: Health Training for your body & mind to perform as nature intended - naturalistic nudity, purely to help men improve physical & mental health.

A Picture Of You...

A Picture of You - doesn't have to be naked though - just to give me an idea of how best to formulate your naked personal training session.
as there's rather a lot of me here - far too many really!
Finding Out About You & Your Life

I only need to know as much as you feel able to tell me!
The more I know the better the chance of really effective training. To do this I ask you a few questions about yourself – which often leads to more questions, but you should feel under no pressure to answer them, as feeling comfortable with me also makes for an effective training session!
Answers to all the questions help, but when I can link them with a picture of you it is all the more powerful..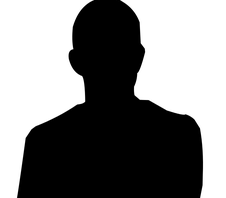 A Picture of You would really help me
...then when we meet for your first session, we already know each other to some degree and this all makes for a great training session.


You
This whole situation is all about you. Whilst this website is about me, this it only help you decide if I am the trainer for you. From the point you contact me it all begins to be about you:
what you want to to get from the training
and how we can best get you there.
To do this I have to not only know what you want – but also understand the real you – to successfully be able to slot exercise into your life in a way that is sustainable and that you enjoy.
If I get to know the real you – your training will be all the more effective.
Different Exercises, Different Approaches!

There are thousands of different exercises, that can be carried out in many different ways, depending upon what you want to achieve. Sustainability is the key – we need to find something that you can do forever – otherwise results will fade as quickly as they came. Finding out about you and your life, helps us establish a program that will work for you.

Sending a Picture

So if during our communication you are happy to send me a picture of yourself at any point that would be great, Thank you.

But if not - no problem!

Feeling Comfortable With Me

I will be asking all about you to get the right training for you - but for the training to be really effective you also need to feel comfortable with me. If you have any questions or want to know anything about me, then please feel free to ask at any point.
Don't like the gym?
That means you may like training with me!

They focus upon the whole you - your whole being - if that seems an odd concept, I may not be the trainer for you...

...if you're intrigued, then perhaps I may be of some use to you, your health, fitness and just possibly your maleness and sexualness - whatever that may mean to you.


Options

coming soon (last updated 30th April 2022)


I'm a specialist trainer with extensive medical knowledge– able to help manage and improve many health conditions

please feel free to contact me:

paul@malecoach.com