Gay Personal Trainer.co.uk: Health Training for your body & mind to perform as nature intended - naturalistic nudity, purely to help men improve physical & mental health.

Naked Training Session

⚠️ Nudity Warning
for men.
Great for your whole health - body, mind and how you feel.

There's erection exercises to strengthen FUTURE erections, borrowed from erection kaizen
Naked Training  a new fitness experience?
click the banner to view picture in the spirit of this naked web page!
Full on exercise and Workout or wind it down...
We can try a whole range of different exercises, depending upon what you want to gain from the session. Plus we'll do a few simple test exercises to establish your current fitness levels.
Telling me what you want to gain from personal training.
Whilst working out we'll have a chat about you and how you can best gain, whatever it is you want to gain!
Find Out More About Naked Training

A Possible Sexual Energy
Range of Exciting exercises you can try (Choose as many as you wish):
My Specialist Subject - Erection Kaizen!



Bodyweight exercises - that involve no equipment, you can do anywhere


Weights - just standard free-weights for targetting specific muscles



Resistance Bands - give tension to your workout



Exercise Ball Exercises - all about the balance!



Flexibility - ensuring you stay injury free!



Boxing - nothing serious but it does give a great workout, releases tension and boosts testosterone!



Plyometric - fast powerful movements that really stress the muscles and make them stronger! and fast! (This does come with a warning: can result in much aching the next day) But an ache means the muscle is building and so it is a good ache!

Posture Control/Improvement - For normal life and the gym - ensures you not only look good in everyday life but also have the correct posture for exercise so that you target the correct muscles, support your joints and do not strain any part of your body.
a whole range of bodyweight exercises to try
Full on exercise and Workout or wind it down...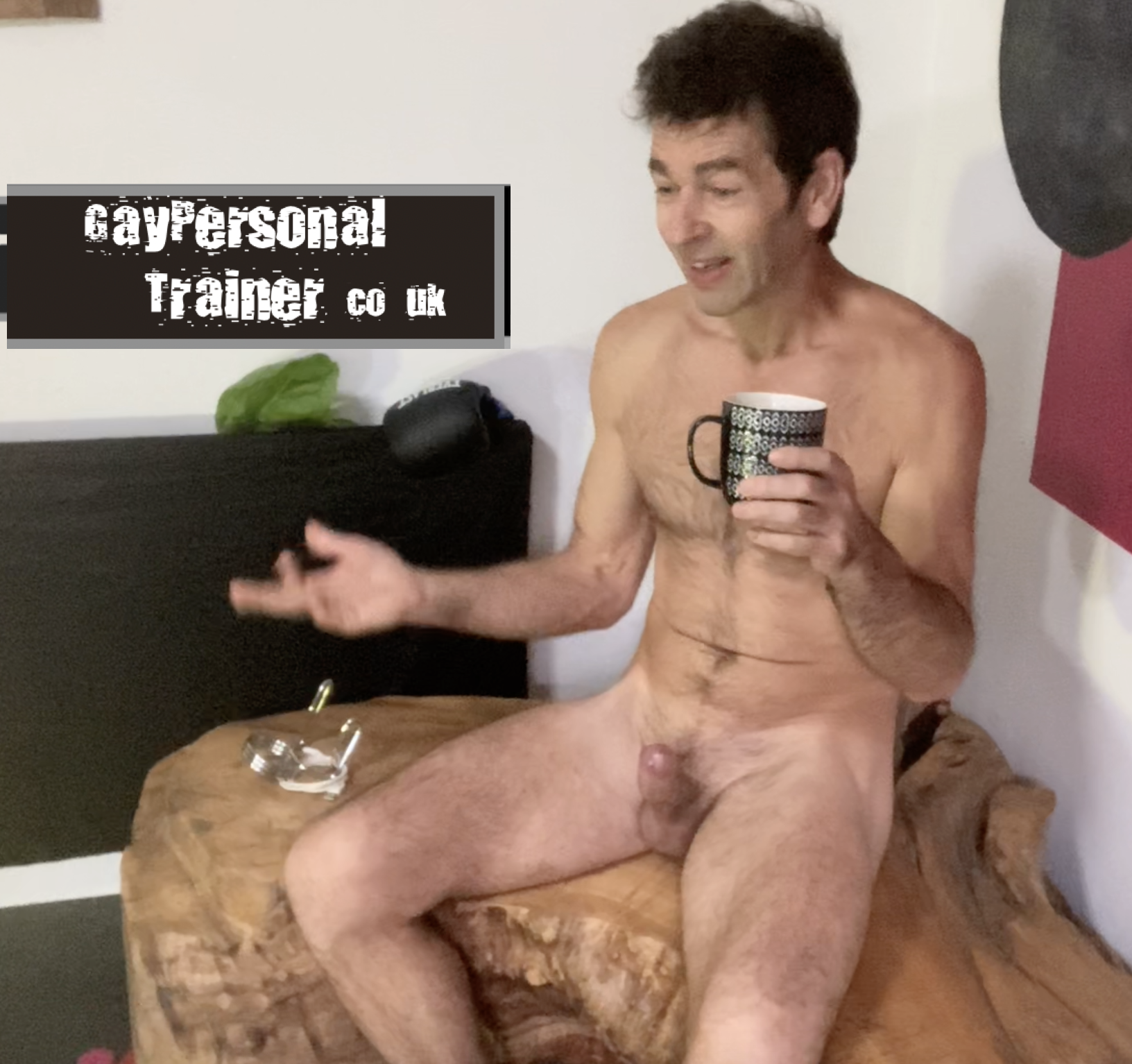 even time for a break if you want it!
Living a healthy natural lifestyle is really exciting - seeing our body respond and improve in many different and sometimes unexpected ways. This Naked Training intro session gives you the chance to find out how.
If you have an y questions then please feel free to get in touch.

Don't like the gym?
That means you may like training with me!

They focus upon the whole you - your whole being - if that seems an odd concept, I may not be the trainer for you...

...if you're intrigued, then perhaps I may be of some use to you, your health, fitness and just possibly your maleness and sexualness - whatever that may mean to you.


Options

coming soon (last updated 30th April 2022)


I'm a specialist trainer with extensive medical knowledge– able to help manage and improve many health conditions

please feel free to contact me:

paul@malecoach.com