Gay Personal Trainer.co.uk: Health Training for your body & mind to perform as nature intended - naturalistic nudity, purely to help men improve physical & mental health.

gay

PersonalTrainer

.co.uk

for any man who...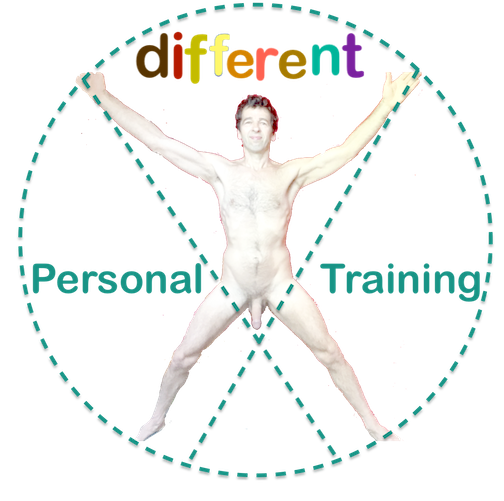 wants a different Personal Training Experience

This is personal training for all men - the only reason I like to be upfront right from the start is because my training can involve being really personal - purely in an individualistic way to get the health or the fitness you want...or perhaps you're looking to explore and connect - to all aspects - of your whole being.

After reading the above...

You may well be thinking hard! Perhaps you're totally unsure what I mean or possibly it's leading you to think about you as a male being and what exactly that means to you. I actually purposely leave it quite ambiguous so that you start thinking about your wider self, and how all aspects of you affect each other, and sometimes we're only as content / strong / healthy as the weakest link in this whole chain that makes us what we are.
That is why I cover all aspects of you - but what are they?
They may be very different for you than for me. Sometimes it may that you feel out of step with what society deems acceptable - at different stages in our history - such as in Roman times, maleness was celebrated in many different forms. Who knows, maybe perhaps even you don't really know, but that is the beauty of a 'different' personal training session with me - it gives your body and mind the right conditions to explore what would benefit you as an individual. If nothing else I hope to have inspired you to start thinking of you as a whole being and not just as a role: breadwinner, partner, husband, employee, father, son.... you get the idea, this is about exploring all aspects of your health, fitness and zest for life!
If after reading this so far - you may even have some questions for me - feel free to ask me anything about the above.
Why am I a different Personal trainer?

I got into personal training from a medical background - to prevent and manage a rane of health conditions - and I now specialise in one part of men's health - a very personal part, but that's not to say that I cannot help you improve your fitness - I can -but this is all natural and sustainable training. By that I mean this is training to fit into your everyday life for life, otherwise results may fade as quickly as they came.
I am also different in the following ways:
Priority is health *including mental well being - vanity and muscles we can do, but it takes 2nd place to your whole being.

Sustainable training - no equipment needed, just your body - you'll be amazed at how challenging (and imaginative)  we can get.
2 minutes or 22 minutes - I'm all about slotting this fitness  into your everyday for life - else results will fade as quick as they come. The more you do yes the quicker the results, but even the 2 minute burst of HIT, stretching, muscle building, balance, posture or lifestyle change all adds up to make a big difference.
I'm no muscle man! My priority is health, looking as youthful as I can, and functioning as well as I can - In every way that men want to. This means yes I do a lot to define my muscles - which are a part of all of these, but it's only part of the picture
My area of expertise is very different, but this does not mean we have to go there.
Plus the way I help you achieve your health or fitness goals can be quite different - but equally I can be conventional!

Currently being updated - all these points above will soon lead to another page - please come back soon for updates. (30th April 2022)
a 
D

i

f

f

e

r

e

n

t
 fitness experience...
Unconventional Fitness Training
Calling myself the Naked Gay Personal Trainer gives an idea about the unconventional and unique training aims, which can appeal to men who want to get seriously healthy and fit or men with a Different fitness experience...
Naked - where a unique bond can develop due to us doing something different to normal!
Professional High Quality Fitness Training

NHS experienced and Specialist GP referral qualified Personal Trainer gives....
...a Health & Fitness Coach In the Truest Sense!
Whilst this training from a gay trainer with naked options may seem gimmicky - it really is not. This is serious training to get the most from your body for some serious health & fitness gains.
Fitness training with the Gay Personal Trainer: makes living a healthy lifestyle less something to endure - and more of an excitement.
Want to Try Clothed or Naked Personal Training with Me?
Who is this training for?
You, if you are either:
a man - sexuality no consequence!.

a woman - clothed training only!
and wanting exciting all over body fitness and improved health.
Exercising when stressed/anxious/tired can be counter productive.
This personal training gives you a great time to focus solely upon You and Your body, receptive to what you need at any given time. This way training and  exercise can be truly effective - as it includes your whole body and mind. 
Here's a bit about me to show I can help you as I am a different trainer....

.... I don't have bulging muscles as all my efforts go into looking as youthful and being as healthy as possible...

Being an older trainer (but wanting to look as youthful as poss) - I don't have the luxury of just training for muscle definition! I have all the following specific exercise to fit in to my day - and can help you fit whatever aspects you want into your day too. Here's my list - you can let me know what yours would be!

Body shape
Youthful posture
My face

(face exercise - a natural face lift/plump!)

Erection quality

- don't mind admitting it, as we get older everything starts declining if we don't look after it.

Preventing type 2 diabetes

(was pre diabetic)

Exercise to reduce depression,

improve confidence. really works!

Muscle

definition

Stopping my

hair receding more & going greyer!
Strength/flexibility

(Whole body fitness)
All the above improved purely from specific Exercise (& diet)

Change Body Shape
Improve Erection Quality
Increase Fitness
Better Health
Reduce Body Fat
Look Youthful
Greater Confidence
Manage Stress & in doing so also help all the above!

...just tell me what you want to achieve!

Training that is more than just about muscles.
This training may be a bit edgy but it is professional training - safe, natural & effective in giving serious and very different health and fitness gains - for women and men of all ages. This training is all about appreciating your body, connecting with it, improving your body and your mind. More

The power of our body!
Health + Fitness + happiness = results X3. The aim of our session is to find the best exercise to improve your fitness and capitalise upon the effects by making it fun.  I guarantee you really will enjoy the whole process of improving your health & fitness with a friendly, approachable coach that cares!
This is imaginative, challenging bodyweight exercise capable of pushing anyone to the limit - our body is all we need.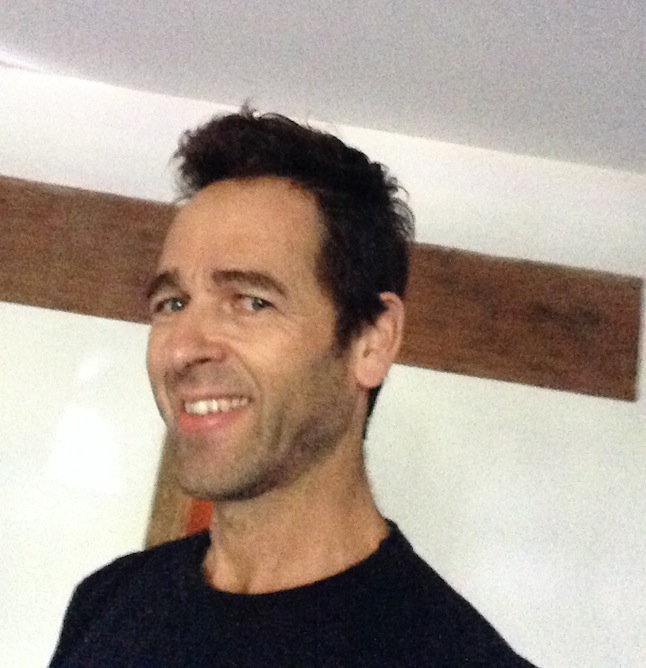 The Gay Personal Trainer using fitness for good health.
If this approach appeals to you - here's a bit more about this personal training - with the sometimes naked gay personal trainer, and some options for you!
Really personal training - using alternative methods..
The website name Gay Personal Trainer: is due to me wanting to be upfront - due to some aspects of the training being really personal - but it's no different to my previous career -  I'm a professional and sexuality makes no difference. I train men of all ages from all walks of life.
Straight?
I specialise in Men's Health issues - personal & specialist coaching. If you are straight I hope a simple name never prevents you from getting some great training - professional health & fitness service for all men. Even though Erection Training is an option - this is from the health perspective for improving your sex life when back at home.
No Sex Please I'm Just A Personal Trainer!

However sex and training are interlinked - Sexual emotions can be harnessed - driving us to train harder. Working out in this way can make us feel more sexual, fitter and healthier.More about using sexual energy to train hard
Stripped Back Training & Bodyweight Exercise

When our whole body and its processes are working at optimum - fitness gains are maximised. Naked training allows this to happen - connecting our physical body, emotions and mind - gets great results - by stripping everything back. Sometimes literally! Being naked with others is proven to improve confidence.
No equipment - raw & natural personal training - using just our body. Plus, no obsession with having the 'perfect body' - just a fun and sustainable way to train to improve our fitness, health and even happiness! All pictures here are of me - as you can see I don't have bulging muscles and I'm a bit older than the average trainer, but this can be good as I understand how the pressures of life can affect both our physical and mental health - but also - how they can be improved!
Venues for UK Specialist Personal Training
Worth the Journey!
For a Unique and Unconventional Fitness Experience.
London, Bedford, Hertfordshire, Cambridgeshire and Buckinghamshire are the most common, but I go all over Great Britain for this specialist training. There are different ways to make it worth the journey - such as intense sessions or multiple sessions to kick start your fitness.
Choose the improvement you want to get, from the bodyweight training - which requires little space - all we need is privacy - no equipment. This is imaginative, challenging bodyweight exercise - our body is all we need. This is great for you as it means I can show you a whole range of exercises that you can do anywhere.
Venues can be:
Your Home
Your Hotel Room
Your Place of Work
......anywhere where we'll have privacy.

or
London  for Bodyweight Exercise

Private Gym in Bedford

If you live further afield I offer instruction for independent workouts (one visit can set you up with your own specialised workout) or give you a new fitness experience to try!. This way at least wherever you are located you do not need to miss out on this unique personal training.
Sustainable and Healthy, Health & Fitness

I specialise in personal training for men - offering help for all Men's Health issues, so you only have to be male, a desire to improve your health and fitness and I'll help you with the rest. If you need to look good I can really help.  Being gay, I understand the pressures that all men are under - I can help you with this by ensuring you firstly really appreciate your body and that you don't succumb to the pressures of society to look good. Everything we do needs to be for you and must be good for your physical and mental health. Striving for the body beautiful can put both these at risk, so I can help ensure you have a balanced form of sustainable training that is nothing but good for your whole body and mind.  It can be hard to find the time and motivation to stay in shape - it gets harder as we get older - which is why I have developed Gay Personal Lifestyle Training. This gives us not just exercise, but also simple changes in our everyday life, that can really make it easier to get fit, healthy and look good.    Body Image

Personal Support

I am here for you - to provide training information or motivation when you need it. Support can make the difference between stopping exercising and successfully continuing to enjoy improving your body for life. Sometimes we all need a bit of support – especially when we're continually bombarded with unhealthy temptations!. Going against the grain can be tricky - I can really help keep you right on track to getting fit!
Benefits of having an Older Trainer!
Having previously worked in specialist NHS hospitals and a variety of gyms, means I can really help you with all aspects of your fitness and your health: not just strengthening muscles, but also the body systems that support them, even your mind! This can really boost results, no matter what your age.
Specialising in Sustainable Fitness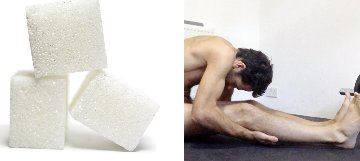 Lifestyle Training - for less bad and more good in your life
I help you Fit, getting fit, into your existing every day life with a different kind of personal training that is all about gradually changing your lifestyle. This offers us many different opportunities to improve your body in an easy, enjoyable, effective and sustainable way. Your training will become your new way of life and I guarantee you'll love what it does for you.
Benefits of Having a Gay Personal Trainer
An Improved Body For The Busiest Person

Personal training is really all about you - I'll listen to exactly what you want, and before we even meet, will start to work out how I can best help you. I will need to get to know you a little - about your personality, and your life, so that we can build exercise and a healthy lifestyle into it.  It is training that is suitable even for the busiest person - it's always worth remembering such facts as: 1 minute of the right exercise can do more than 1 hour of the wrong exercise, plus improved sleep quality and duration can improve hormone profile that may just help your body more than exercise.  I'll show you how you can gradually slot specific targetted training into your everyday life - and I'm here for support whenever you need it.
Gay Personal Training Really Can Change Your Life.
The Gay Personal Lifestyle Training is totally unique, and all about getting you the results that you want. There are so many ways that we can improve our body and general training will give general mediocre results at best. Gay Personal lifestyle training is specific and targeted training that will get you results. Having a gay personal trainer means you really can ask for any specific improvement - and the chances are - i will be able to help you. Gay Personal Training involves improving your lifestyle in an individually targetted way and you'll love what it can do for you - it really can change your life.
A Trainer for Men's Health

Should you ever need it - there's Erection Training. Even if you're young and have no problems - it doesn't hurt to train this part of your body to be as strong as it can be, to enhance your sex life, and prevent any problems in the future. Just like the rest of our body, the processes that support an erection, will respond, adapt and grow stronger as a result of training.
GP Referrals, NHS and Life

I offer a professional friendly and safe training - I'm qualified to accept referrals from GP's and have experience of working in the NHS with diabetic, cardiac and orthopaedic patients. I'm a Mature Trainer bringing lots of experience and an understanding of the pressures of life and the effect this can have upon your body. No matter what your age - your body can be improved. Whether you are new to training or are currently training, but not getting the results you want, I can help you. We will make everything you do count, to ensure you see the improvements you want. I train men of all ages and from all walks of life, gay or straight. All you need is enthusiasm and I'll do the rest - guiding you through the rewarding process of improving your body.
Improve Your Sex Life - with the Gay Personal Trainer!

The Gay Personal Trainer really can improve your sex life! - helping you to look in great shape. When we look strong, youthful and fit, we can look more healthy which can be an attractive quality. This specialised personal training for men does not just focus upon the conventional muscles but can also train and improve such things as facial muscle tone to give your face a natural lift. You can look younger, less tired and strong – all this adds up to some great benefits that may just improve your sex life, and change your life. Plus if you do get lucky there's specialised men's health training to improve erection quality!

Simple & Sustainable

Training aims to integrate exercise and healthy living into your everyday life - so that it can be easily sustained and results can continue to be enjoyed forever.  This means your training has to be simple and enjoyable, so that it can be done anywhere, anytime -  This is Personal training that is just about you and your body - nothing else is needed however your new health and fitness regime has to be enjoyable and sustainable or body improvements will fade as quick as they came.  This is personal training that is ideal for gay & straight men - who may not mind doing less masculine things such as eating salads and using mindfulness to get a great body.
Men's Health

Gay and bi-sexual men are more likely to have mental health issues according to research from the Cambridge Centre for Health Services Research. However all men can have many mental health issues that can really affect their lives in all sorts of ways. So whatever your sexuality - exercise is proven to help! Gay Personal Training can help not only the body but also the mind. The training I give not only includes exercise that is proven to help with depression and anxiety issues but also involves mindfulness and stress management, that can help us all with the struggles of life.    

Be Yourself

Being a Gay Personal Trainer means that you can tell me anything - you do not have to put on any macho front or pretend to be stronger or fitter than you are - just be you. This will mean I can really help you - helping you achieve the body that you really want.  I am understanding, friendly and professional - I have both the medical and fitness training knowledge, experience and passion to help you.
Another Option to Consider:
Training the Gay Way!

With Lifestyle Training....
It may not be as macho as conventional Personal training that  has traditionally concentrated upon an hours exercise but it gives great results.
Science and experience proves we can achieve so much more from exercise when it is combined with a healthier lifestyle. This type of lifestyle training will give you results so much more easily than with conventional training that just relies upon exercise.  I wonder if gay men are more likely to embrace mindfulness and other quirky methods, or perhaps any open minded man will. Whether you're gay or straight you really can benefit from lifestyle training with a Gay Personal Trainer and enjoy all the added benefits that this will bring your body.

Unique Personal Lifestyle Training

I get to know a bit about you and your life so that I can formulate an individual Personal Lifestyle Training Plan that may just become your lifestyle bible - a way to enjoy integrating more good things such as exercise into your life, and squeezing out a few bad things. We meet as often as you require or need - until you are happy to work through the plan on your own. The plan will generally start off with a few changes aimed to gain a noticeable difference to your body - which when realised will spur you on to work through more and more of your plan. Generally a couple of visits are enough to get you on the right track and then subsequent visits arranged as and when you need them. This training empowers you to take control of your own health and fitness, with support from myself.

A Few More Differences with the Gay Personal Trainer with the lifestyle training

The Exercise part of Gay Personal Training needs no equipment or gadgets - just your body is enough.

Five different parts of lifestyle training give you five times the chance of a great body.
Personal Lifestyle Training that is sustainable.

What you don't consume may be as important as any exercise.

The training I give can not be compared to other personal training: it draws upon both my medical and fitness experience to give the unique gay personal training.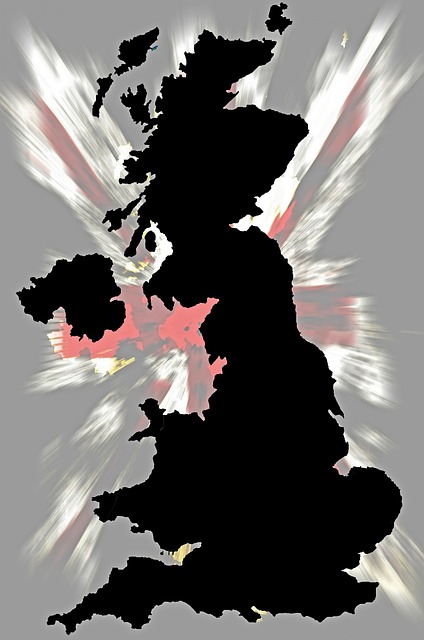 The UK Gay Personal Trainer - Unique Health & Fitness For Men
Training with the gay personal trainer is available UK wide - we meet as often as you need to get you on the right track,  I then support you with your new lifestyle with follow up training sessions whenever you need them.
Gay Personal Trainer UK Wide
Of you're in Liverpool, London or Dorset I provide gay personal lifestyle training nationwide. I train You to live better every day - and continue to support you with this.

This is professional training,
Medically trained at University of Hertfordshire and the NHS
GP Referral Qualified Personal Trainer
plus the standard personal training qualifications & gym instructor experience.
Experienced NHS nurse  -

exercise & lifestyle can be more powerful than drugs.

Fitness Training Industry -

developing specialist exercise



GP Referral Exercise Schemes -

for both mental & physical health.

Specialist Personal Trainer -  

Specialising in Men's Health.
| | |
| --- | --- |
| | This personal training is specialist coaching for London and the UK. 4 words can introduce the unconventional to you.... |
Naked    (Options)
Clothed & Naked training options for anyone over 18.
Nude workouts give total focus upon your body - to really target specific muscles and improve your body shape, health and your happiness!
Proven to improve happiness and confidence.


BodyWeight
Wacky and yoga style bodyweight exercise that can challenge anyone and give a great home workout.
Also Roman style and wrestling for a fun way to get fit.
Start off slow and gets more challenging.

Erection (training)
 No erection needed. Training body systems that contribute to erection process. Proven health & fitness methods to improve erection quality.
General health (blood flow), specific muscles- pelvic floor, techniques, hormone profile, stress management - mindfulness. All safe All Natural!
This really works!

Sexual
It's a part of all of us and we can harness it and channel into your workout to intensify training for even greater gains.

Want to feel more sexual in future? - train to: improve how you feel about your body, understand and really connect to all parts.
No sex with clients, I am just a personal trainer coaching you.

Don't like the gym?
That means you may like training with me!

They focus upon the whole you - your whole being - if that seems an odd concept, I may not be the trainer for you...

...if you're intrigued, then perhaps I may be of some use to you, your health, fitness and just possibly your maleness and sexualness - whatever that may mean to you.


Options

coming soon (last updated 30th April 2022)


I'm a specialist trainer with extensive medical knowledge– able to help manage and improve many health conditions

please feel free to contact me:

paul@malecoach.com