Please Read Latest Message from Gay Personal Trainer
Contact the Gay Personal Trainer

The gay personal trainer offers you something totally Different...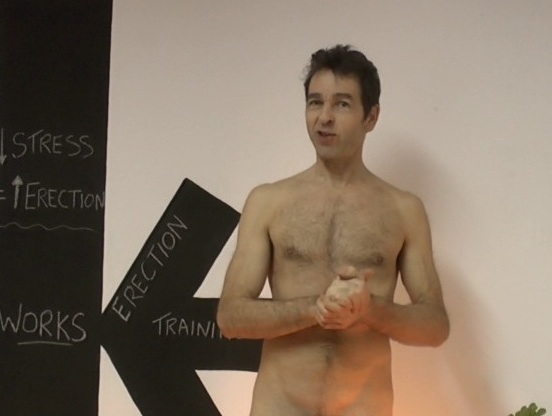 Ask Me Anything
Stripped back coaching for all men
Using some alternative methods for some very personal training aims!
D

i

f

f

e

r

e

n

t 

 
Training Aims - High Quality Specialist Fitness Training
Health & Fitness Training in truest sense of the word - medically trained NHS experienced Health Professional, plus a fully trained and experienced fitness trainer, GP Exercise Referral Instructor and Specialist Erection Coach treating erectile dysfunction

Gay Personal Trainer - Very Personal But For All Men
No matter what your sexuality - I can train you either naked or clothed, sexuality makes no difference. I have straight, bi, and gay clients of all ages and all walks of life.

For All Women
Has to be clothed though! Stems from my NHS days where we always had to be chaperoned!


Regular Sessions
I always look after my regulars, giving discounts for multiple sessions either weekly, monthly or whenever you want! This is worked out on an individual basis depending upon where you are and what you need, so please contact me at the email address below.
A Message about the Naked aspect!
Naked No More!
I am leaving the world of Naked training behind! If you'd like to know why or would still like to train with me, that would be great - I still offer all the same great training aims here...
Naked No More
I am leaving the world of Naked training behind! If you'd like to know why or would still like to train with me, that would be great - I still offer all the same great training aims here...

click here
---


Training Sessions
---
You don't have to be gay - you just need to be enthusiastic about trying Gay Personal Lifestyle Training or a specialist workout and all the great benefits this different personal training has to offer.
Venue
I work from a private gym in Bedford and until September 2019 my training room in Central London plus a mobile service anywhere that gives privacy.
. The workouts do not focus upon the exercise but instead upon your body, stimulating it with various bodyweight exercises and needs no equipment - just focus. This also has the added benefit that it can take place anywhere that can give you some privacy.  I also work out of a private gym just outside Bedford. More details about the venue.
About Deposits & Prepayments
Deposit & Prepayment for your personal session with Me
Once your session is booked - I make the rest of my plans around your booking, and so I need to take a deposit to ensure that you are serious about having me train you.

Once this has been paid I commit to your session and begin making plans to ensure that you have an enjoyable and effective workout where you'll have my undivided attention!
You can pay your deposit and secure your personal training session here
Lifestyle Training

Lifestyle Training involves more aspects than just exercise alone. The results we get from exercise will be boosted from any lifestyle change - which is all about gradually adopting healthier ways. If you don't like exercising so much the lifestyle training can involve more lifestyle change and less exercise for the same results. However if you're happy to exercise then the results just get better and better with a healthy lifestyle.
Exercise Only

If you just want the exercise aspect and no lifestyle that is fine. We can still workout anywhere that can give some privacy. There are a range of specialist workouts for a unique range of possibilities..

Gay Personal Training for men can take place nationwide and in the following locations: Bedfordshire, London, Hertfordshire, Buckinghamshire, Cambridgeshire, Milton Keynes. Winchester, Poole, Liverpool, Northamptonshire and UK Wide
I'm different to your average personal trainer, not just because I'm a former nurse working in both NHS and private sector. T methods and training aims maybe a bit unique - it is all based upon medical evidence and is all natural - just using the power of our body!