Gay Personal Trainer.co.uk: Health Training for your body & mind to perform as nature intended - naturalistic nudity, purely to help men improve physical & mental health.


An Introduction to the Gay Personal Trainer

This will not be for everyone - so please feel free to leave now - I wont be offended lol!

⚠️ Nudity Warning
A range of different images of me - the gay personal trainer for men, showing what I do. Some are meant to be a bit of fun, whereas some do have a serious message about subjects that I feel passionate about.
They may give you an idea about me and what I do, but they are also all about being different to get the click on YouTube so please know that this is a professional service I am offering. Hopefully they will convey to you that I am friendly but also passionate about helping you improve your health & fitness. You can always contact me here.

| | |
| --- | --- |
| The Naked Gay Personal Trainer for conventional fitness gains done differently and alternative health gains done conventionally using Erection Kaizen training! A whole range of improvements even including alternative exercises to make your erection stronger. Alternative training, different workouts and erection kaizen exercise all with a trainer, that at the age of 50+ has to try everything to stay in shape.  A quick video to Introduce the alternative training that I offer - I may be older and different to your average trainer - but some people like different - hopefully!! | |
An Older Personal Trainer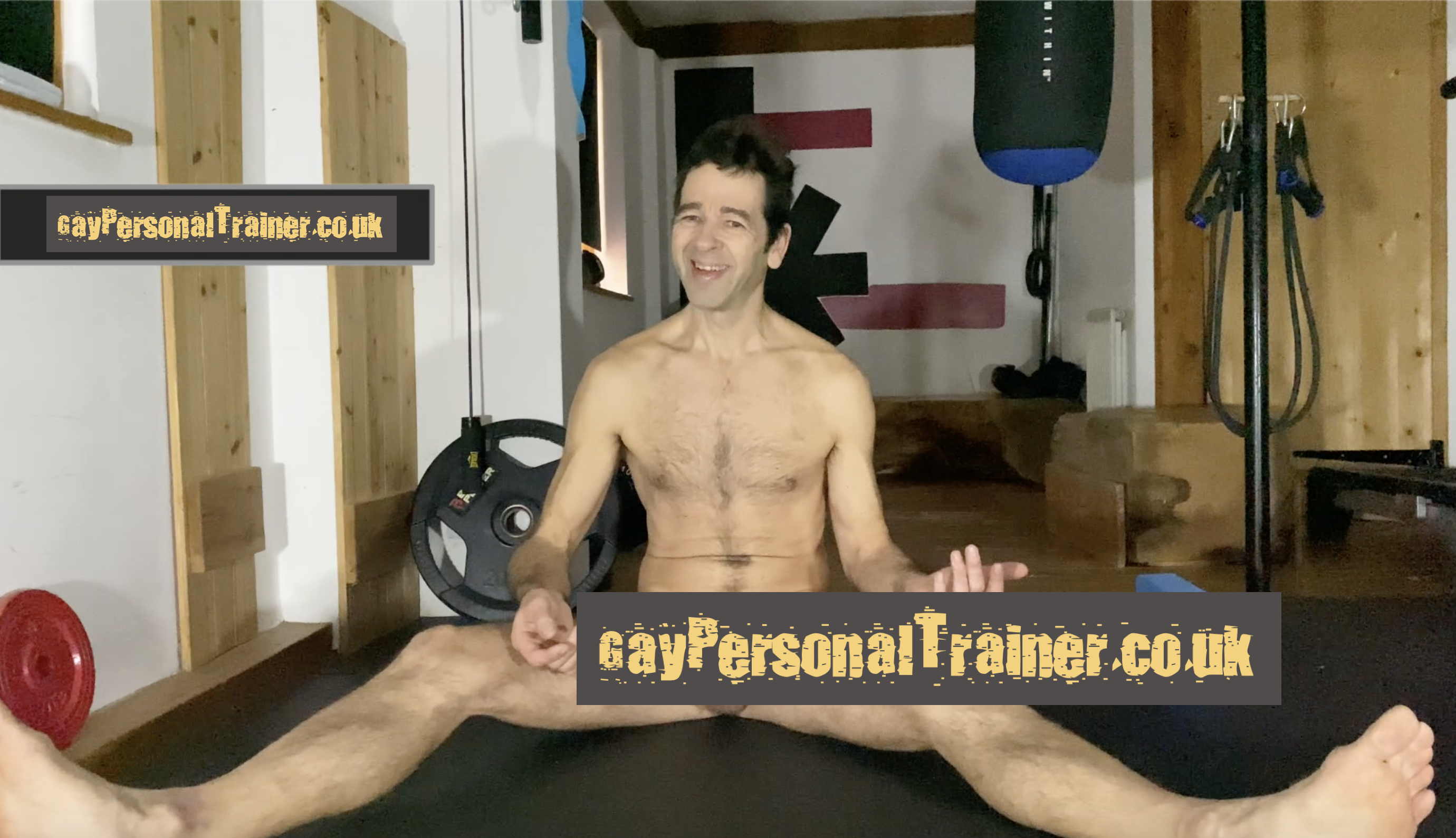 want to see under the banner? just click to remove it and then you really will be introduced to me!
An introduction to the 50 year old gay personal trainer who can offer you so much more. When we are 20 the gym is enough, but as we age, what we do outside of the gym is so important and can really give a powerful boost to any workout. This is personal training that gives you more -  a few lifestyle changes to really improve your body.
More about the Older Personal Trainer!

Body Image

I've just re-watched this and now worry that you may think it patronising. This is not meant - I am just trying to be sincere and offer reassurance that we should enjoy our body more. I can't decide whether to remove this video as the last thing I want to do is preach - I just wanted to show that there are trainers that are not obsessed with their (imperfect) body and hopefully encourage others to just enjoy their own body and not be too anxious about looks!
The emphasis should perhaps be on how our body functions - yet social media sometimes encourages us to think otherwise??


Just be happy and smile - no worries about body Image - life's too short - just enjoy what we have got - a penis that is like a barometer of our emotions - this for example is just from smiling and being relaxed - not from sexual arousal.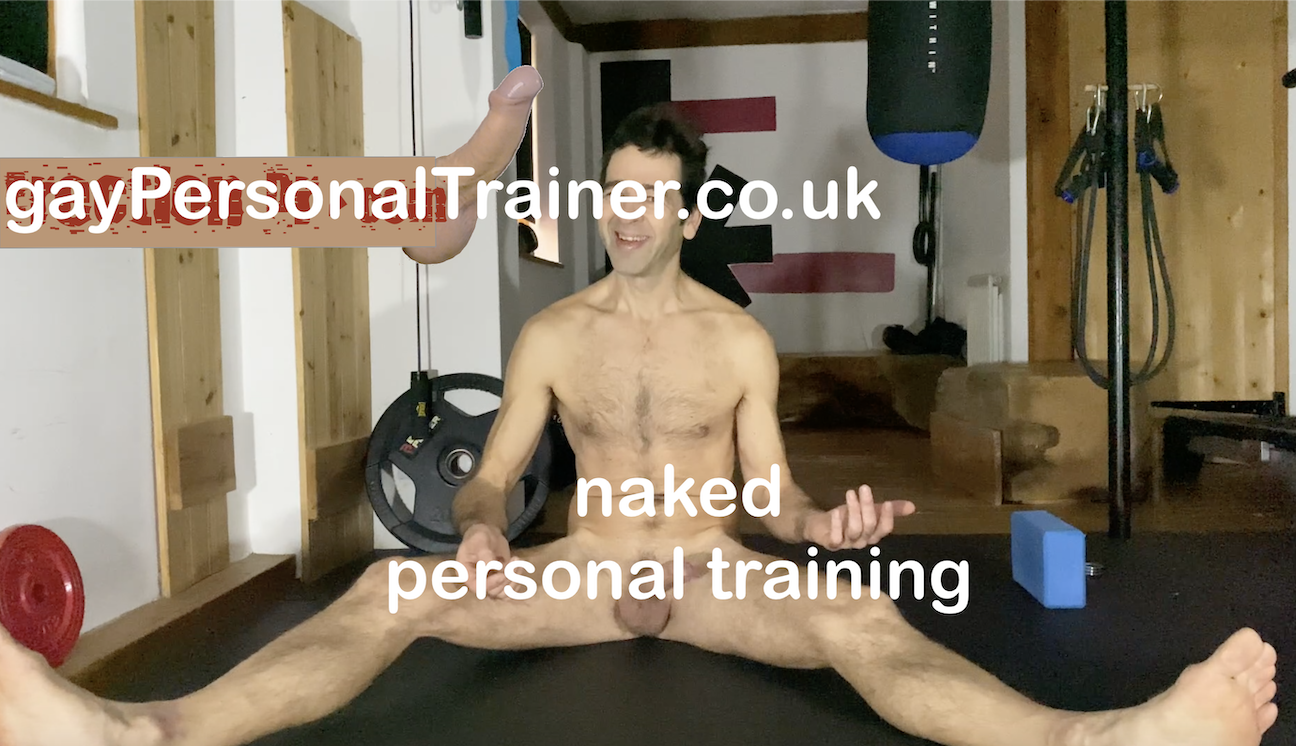 There are many factors that can affect our body image and it is all to easy for a perfect personal trainer to add to all the other things and dent our confidence.  But this is me an imperfect personal trainer that can hopefully help you feel better about your body.
Erection Problems

Quick introduction to physical and psychological reasons that effect an erection, presented in a light-hearted way so as not to lecture, but to just give you a few ideas how you can improve your erection quality and hardness.
Erection Kaizen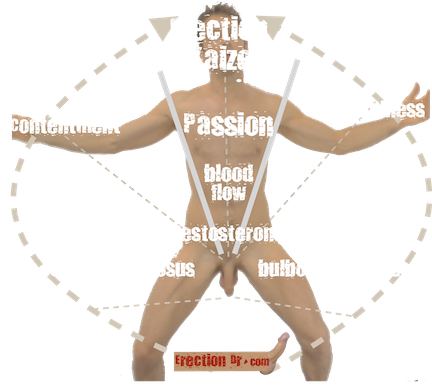 Erection problems can have a profound effect upon men of all ages. Yet there is so much that can help and like other parts of the body our erection can be strengthened and improved with exercise and lifestyle change. Enjoy doing this exercise to improve your erection and make it harder by strengthening the muscles that support an erection and improving blood flow. This is a proven way to improve erection quality if the reasons for a weaker erection are for physical. If you're unsure if your poor erection quality is due to psychological reasons then there is some info here
More About The Gay Personal Trainer

I am different to your average personal trainer - I am older than most and I am interested in the Health side of things as much as the fitness. This means i am not obsessed with muscles as some are, but I am interested in more of an all round approach to not only keep us looking good but healthy too. I think the two go hand in hand together, as we can for a short period of time have just fitness but as we get older, fitness becomes harder to maintain if our health is not also looked after.
Perhaps it is age that has shaped my beliefs and my practice as I now know how everything in moderation is never a bad thing to live by. If you want a trainer that can really help you in many ways then I may just be the one for you. If you just want a quick fix I can also help you, but you'll have to be prepared for me to talk about other lifestyle factors that can also really help you!
Don't like the gym?
That means you may like training with me!

They focus upon the whole you - your whole being - if that seems an odd concept, I may not be the trainer for you...

...if you're intrigued, then perhaps I may be of some use to you, your health, fitness and just possibly your maleness and sexualness - whatever that may mean to you.


Options

coming soon (last updated 30th April 2022)


I'm a specialist trainer with extensive medical knowledge– able to help manage and improve many health conditions

please feel free to contact me:

paul@malecoach.com



Attitude Magazine articles about Body Image