Gay Personal Trainer.co.uk: Health Training for your body & mind to perform as nature intended - naturalistic nudity, purely to help men improve physical & mental health.


Strengthening Your Erection Muscle


⚠️ Nudity Warning
Your Erection Muscle can be strengthened just like any other muscle in your body, it's just more difficult to stimulate, but I'll show you how to do it with max intensity and enjoyment too. This really works to strengthen your erection.
Who said exercise had to be hard work - well it can certainly make you HARDer!

Specialist Personal Training to train your Erection Muscle!
This is no ordinary personal training - but specialist training for some really special gains.
As you progress and strengthen the muscles around your penis, anus and prostate it can become quite enjoyable and suddenly you can begin to experience new sensations - from the extra strength of movement from the muscles around your anus, prostate and penis. Then before long a stronger erection.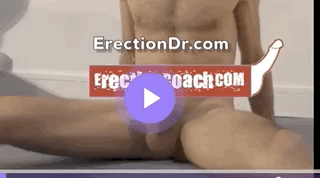 A Great Way to Strengthen Your Erection Muscle
Erection Kaizen training gives many different ways to help you strengthen your erection muscle. Whilst standard pelvic floor exercises (kegels) can contract and stimulate this muscle I'll show you ways to really strengthen it with maximum focus and intensity. What works for you we will discover...
Before your session I will ask which of the following you are happy with (all can be effective and you can always decide which methods you would like on the day)
All Optional
Ways to gain feedback and increase muscle stimulation and resulting strength.

You tell me what you are feeling
I observe your penis, perineum and anus
You exercise with an erection of some degree - makes observation easier
You do penis raises (all will become clear)
You place your finger on your perineum/anus
I place my finger on your perineum/anus
...this gives maximum feed back for maximum intensity, but is not for everyone.

All the above are totally optional - you only need do what you feel comfortable with - this will help you improve your erection quality.

The Lazy Way to exercising your erection muscle
This I will also show you - as it can work alongside your erection training programme to give quicker results.
There's every chance you are doing something already, that we change slightly, to strengthen your erection muscle and in turn your erection quality.
Where is the Erection Muscle
It runs from your penis and attaches to the bottom of your pelvis to help form the pelvic floor. I'll show you exactly where it is and how to stimulate it plus explain how this helps to strengthen your erection.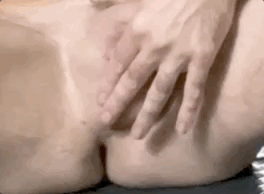 click to see more at erectiondr.com
Other benefits of this exercise that we will be doing.
There are so many benefits to this type of exercising that we will be doing. It not only helps with erections but also overactive bladder and ejaculation. Plus can help increase your libido amongst many other benefits.
Find Out More About Booking A Session
Don't like the gym?
That means you may like training with me!

They focus upon the whole you - your whole being - if that seems an odd concept, I may not be the trainer for you...

...if you're intrigued, then perhaps I may be of some use to you, your health, fitness and just possibly your maleness and sexualness - whatever that may mean to you.


Options

coming soon (last updated 30th April 2022)


I'm a specialist trainer with extensive medical knowledge– able to help manage and improve many health conditions

please feel free to contact me:

paul@malecoach.com