Chose any of the following Options....
Health & Fitness Assessment = Find out your base line level
Any gains can be easily be monitored – simply seeing how the exercise and lifestyle choice improve your health and fitness in the coming months.
---
Easy Lifestyle Changes that Can Boost Gains You Get From Exercise
Exercise can account for some changes to your health & fitness but lifestyle can sometimes help as much or even more! We can find a way forward to improve whatever aspect of your lifestyle may help you the most. Nutrition, sleep quality, stress management. Confidence. I have a reasonable range due to medical background, nursing, Personal Training & GP referral Course. Let me know what you want help with and I'll let you know if I think I can help – I know my limitations so I'll be honest about whether i think I can help you!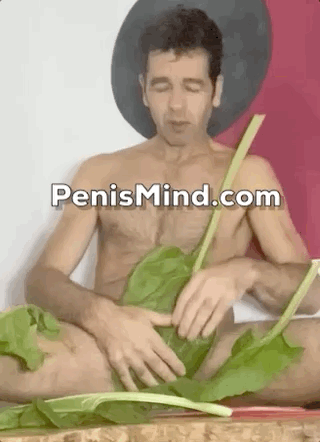 click the leaf to see under it - what leaves are capable of doing!
Easy Ways to Bring Exercise into Your Everyday life
give me a body part or health gain that you'd like to improve and I'll show you how you can improve it simply by doing something in your everyday life for as little as a minute or so. No equipment
---
---
A Fitness Plan - Exciting and challenging fitness in a maybe alternative or adventurous way!
Together we can develop a fitness plan/programme that will work for you in the coming months. Plans for what to do in your gym, at home using minimal equipment or at home/whilst travelling just using your own body. Let me know how alternative you'd like to go! There's all sorts of stuff to try.
---
---
Intense Workout – find out how you can push yourself hard to really get some great gains.
If you really want results quick then this is for you! Easy lifestyle change also goes with this one due to the extra boost that it will give. All natural – all safe! Does require the need to really connect to your body and listen to it!
---
---
Erection Training Part ! - An Introduction to gaining control
A few simple ways to learn how to gain more control of your genitals! Ways to feel and begin the process of strengthening, and making your penis more responsive. It wont happen overnight but this is an intro into what you can gain should you wish to take erection training further.
---
Erection Training Part 2 – Different Positions – Different Exercises
Different positions work for different people. This is all about exploring what will work best for you and begin to develop a few personalised exercises that can really help you improve your erection quality and gain more control of your genitals!
---
Erection Training Part 3 – Building the Intensity
Find out about different ways to really increase the intensity of the exercises. More intensity gives the stimulus for your muscles, nerves and blood vessels to further improve – giving you more strength, more control and more excitement. This doesn't happen overnight but the idea of this session is to show you ways to enjoy doing this at home. In the coming weeks and months you'll really start to enjoy some great results.
---
Erection Training Part 4 – Lifestyle will really help you control your penis!
Specific exercise and techniques really do work brilliantly, but if you want even greater results a few small changes can give you an even greater erection quality. Lifestyle change can be a lot easier to do when thinking how the right choice will benefit your penis and your erection – which is capable of giving you as much if not more enjoyment than the bad lifestyle choice which may only last a matter of minutes. The improvements to your erection can last a lifetime and is a great motivator to give it what it needs to function really well!
---
Your body, your look – simple and easy ways to look more youthful, strong or change your body shape
I'll find out what you want and show you different ways to achieve this. Then we can develop a programme that can help you continue to improve in the coming months. We'll start of with some easy ways and progress through to an individualised programme as you wish.
---
Relax and stretch – to improve the gains you get from exercise
Boosts hormones and conditions muscles as well as making you feel invigorated and refreshed. A great one to do at the end of a session.
---
The Roman Experience using some methods from Roman Times for body fitness.
This one may not be for everyone but can provide a different fitness experience and can be tailored to you. Ask me more about the Roman Experience!