Gay Personal Trainer.co.uk: Health Training for your body & mind to perform as nature intended - naturalistic nudity, purely to help men improve physical & mental health.

How to improve body confidence and feel better about yourself.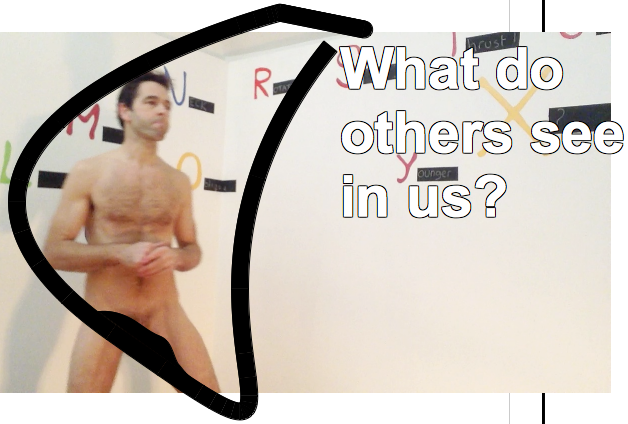 Don't get overly concerned about body shape, an Image of Us is formed from Body Language, as well as muscles
The following is taken from an email I wrote a guy that I had been training.
"I could list loads of stuff that you have that others may not. Much of this stuff - such as your mannerisms you will not see, but it is, as big a part of you as your muscles, maybe more.
And it can be more attractive than big muscles."

---
It struck a chord with him so I don't want to risk devaluing what I wrote to him, as his response was the best one that a personal trainer could hope for... but....
..but I thought perhaps this may be able to help you too,
..so here are excerpts from it that may be of use but I want the guy I wrote it to originally to know that it was meant solely for him and so I have just changed a few bits.
There is so much more to you...
Muscles are only part of the picture, real life is about your smile, body language, mannerisms and personality. On social media it may be about the pic showing muscles, or whatever, but there is so much more to you than that.
Happy in your body
If we are unhappy with our body, and think that we can become happy with it by improving a few bits - we need to be very careful, as it may not be that simple

I do not mean improving a few bits - that can be relatively straight forward. I am meaning the happy feeling, as the danger is that once you make one improvement there will be something else that you look at which isn't quite right. Then you may say - oh I'll just improve that then I'll definitely be happier, and so it goes on. especially when there is always someone with a better body to compare yourself too! And that I can guarantee - there will always be someone with bigger or better muscles.
Instead of just relying upon the physical change to make you happy - also try and work on your thoughts - how you feel about yourself. You already have a fantastic body and you look great - your body works and it looks just as it should do.. I appreciate you may have small improvements that you'd like to make - we all do to some degree, and that is fine but you need to realise what you have already. Instead of focus being upon the bad parts - find something you quite like about your body, mannerisms or personality and focus upon that.

Improve Body Confidence by remembering:
Do remember what other people see in you is different to what you are maybe seeing. On Instagram people may see the same as you see in a pic of you, but remember you are just one of many pics on Instagram and maybe looked at for seconds by people who may not even know you. What matters is the people that actually know you and what they see is the whole package of you - for example you look great and you are a warm, friendly guy which to most counts for far more than a few muscles, plus your body language, your smile, your personality. I could list loads of stuff that you have that others may not. Much of this stuff - such as your mannerisms you will not see, but it is, as big a part of you as your muscles, maybe more.
I can guarantee you that you could find someone that has more defined muscles than you and less fat - but put the two of you together and most people in real life would probably rate you higher due to all the other great things about your body and your personality. Maybe on an Instagram pic it would be different - but who cares about this fake world of social media - if you really think about it what counts is real life as if you saw half of these people with their great body in real life you'd probably find them to not be very attractive at all when you add everything else in.
So what you have is so much more precious than a few muscles. The fact that you have a great body - that functions and looks pretty much as it should - this, on top of everything else that you have is just the icing on the cake.
Erection Training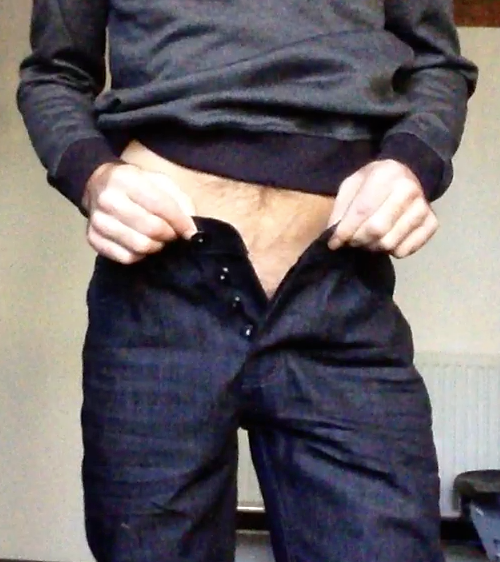 Naked or fully clothed...
erections not needed! But if they happen - no problem!
›
Don't like the gym?
That means you may like training with me!

They focus upon the whole you - your whole being - if that seems an odd concept, I may not be the trainer for you...

...if you're intrigued, then perhaps I may be of some use to you, your health, fitness and just possibly your maleness and sexualness - whatever that may mean to you.


Options

I'm a specialist trainer with extensive medical knowledge– able to help manage and improve many health conditions

please feel free to contact me:

paul@malecoach.com

Where