Improve Your Fitness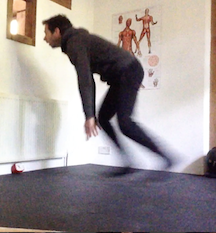 So many ways to improve fitness!
You can Improve Your Body Shape - either with Exercise plus lifestyle change , or just Exercise

Exercise plus lifestyle change will help you gradually do less bad things and more good things, each and every day, that all add up to make a big difference and improve your fitness levels not only with exercise but also by nurturing and strengthening all your body systems that support a greater level of fitness.

Exercise Only: Specific Exercises tailored to suit you will give you an enjoyable workout to stimulate your muscles and cardiovascular system to improve.
Fit!

You may want to improve your overall fitness so that you don't get out of breath so much, or to increase your stamina. The exercises needed to achieve either of these will be different. To get the results you want it is important to be doing the right exercise for you and ensure no time is wasted on exercises that will not give the specific results you want. I will listen to exactly what you want, and we will work out a training plan to help you improve fitness levels.
Choosing a Training Type
  Specialist Training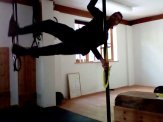 1 Hour Personal Training
Training fully clothed!

Unconventional training in a relaxed and friendly way to give you unique and specific health and fitness gains
 Naked Training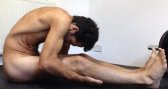 90 Mins Personal Training
Gives total focus on your body and your health ...
... and being a naked experience - proven to give happiness too!
Improving Your Fitness

Once I know what aspect of your fitness you want to improve I can give you a training plan to help you achieve this.  To ensure the training plan is effective I need to get to know you, so before we meet I will ask you a few questions about you, your lifestyle and what you want to achieve. It starts with the form above where you can tell me a bit about yourself.
Choose a different Improvement