Gay Personal Trainer.co.uk: Health Training for your body & mind to perform as nature intended - naturalistic nudity, purely to help men improve physical & mental health.


Personal Training London For Every Part of The Male Body
⚠️ Nudity Warning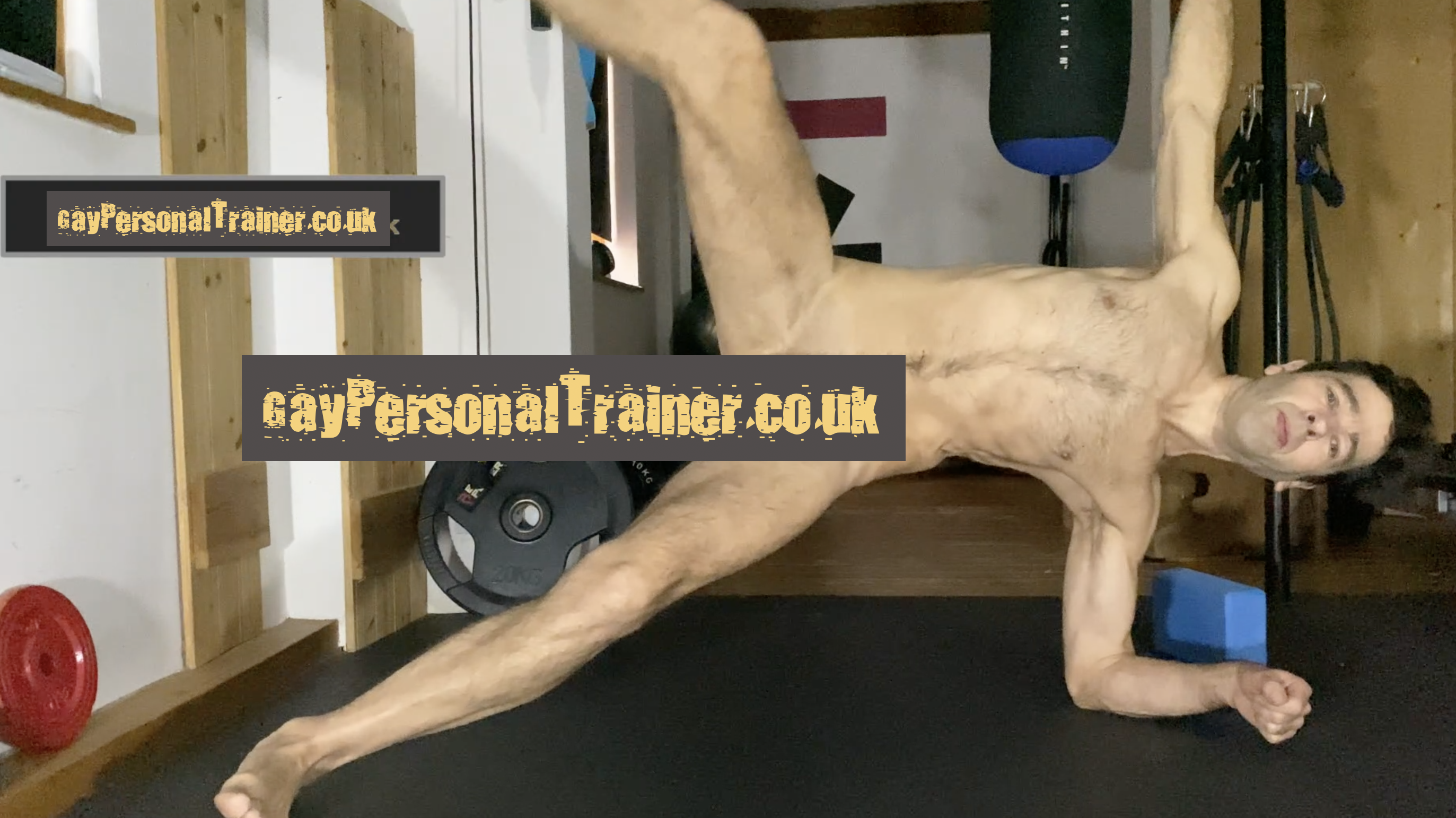 in the spirit of this web page - click the banner to see every part of this male body!
Personal Training London is a different and exciting fitness experience for men - capable of getting some great improvements For Every Part of The Male Body. This training is all about really appreciating your body, connecting with it and improving it and your mind.
Different training for all parts of your body and for all men.
A healthy lifestyle may just start to appeal....

Have you ever considered...
Erection training? It can either help overcome erection problems or give you more control over your erection. It's a great way to get fit with your penis at the fore as a good erection requires a strong fit body and mind - so in the process of becoming HARDer - you become fitter!
---
Venues for Personal Training London
Post Covid - I no longer have the London Training Room...
All we need is privacy - no equipment - our body's are all we need (even for the general exercise there are imaginative and fun ways to train) 
Venues can therefore be:
Your Home
Your Hotel Room
Your Place of Work
......anywhere where we'll have privacy.
The Naked Options
The Gym is naked - so it is just a bare room - allowing you to feel totally free with yourself.
Plus if you want to really enjoy your body and its movements you can try he naked option - to really experience a different form of exercise that is good for the body and great for the mind.

---
This is a fun but challenging way to exercise'

An Appreciation of the Male Body
We don't need any equipment to do this - just our bodies. This appreciation is focused upon functionality as much as anything else. This personal training London maybe just in a bare room - the London Training Room but that is all we need - a space where you can feel comfortable, express yourself and enjoy your body in a different way with movement and exercise.
I may be the Gay Personal Trainer...
...but this is not about me - I am just being upfront about my sexuality which due to the sometimes possible personal nature of this training may be important. However this training is all about you and every part of you - to give a fitness experience for your whole body. This is not only great for your fitness but also good for your happiness, contentment - lowering stress levels and relaxing the mind. Perfect if you have a busy life in the City of London.
It is suitable and great for ll men of any sexuality and any age.
being naked makes a hard exercise enjoyable....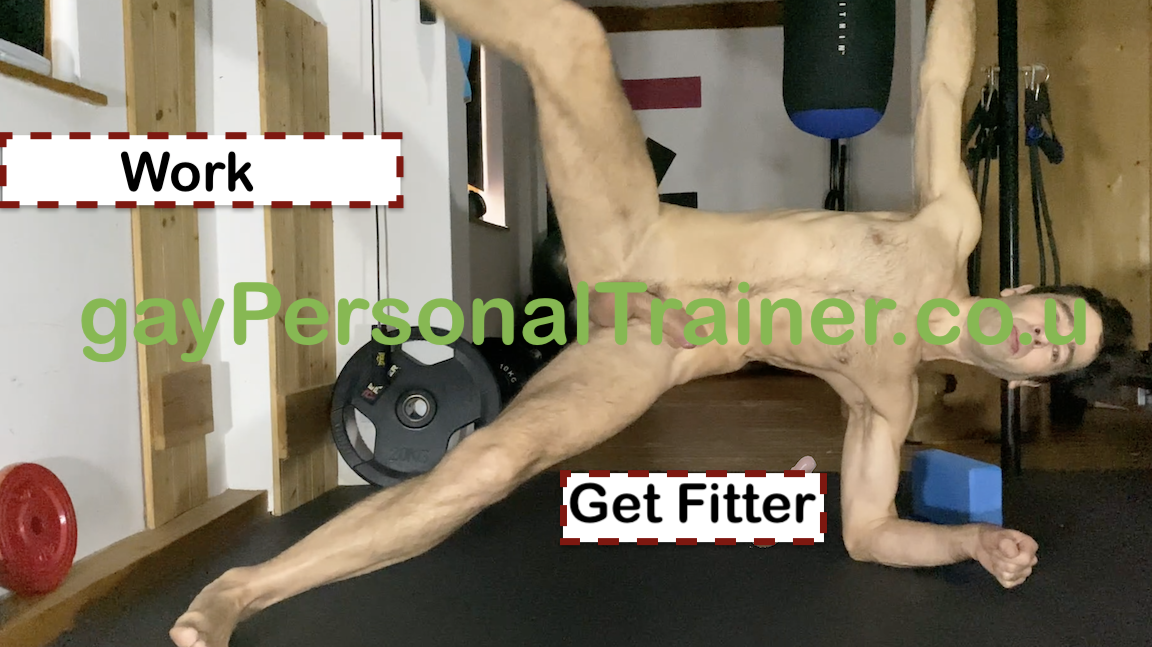 Personal Training London is Different
wherelse can you also get the specialist Erection Kaizen Training  in a fitness session in London? Plus...
Get Fit

No equipment your body and mine is all we need to get you fit. Your body in a variety of positions combined with movement is all we need to improve your fitness and strength. We can start off gradual and move through a whole programme of wacky bodyweight exercise that is fun, enjoyable and can be very challenging.
Really Connect

This gets you really in touch with your body in a way that is different to when we are clothed. This is raw training, that enables you to really focus upon you and nothing else. This focus can be for specific fitness and strengths improvements or even how you feel about yourself.
Boosts Confidence
This type of training not only improves the physical body but also the mind - proven to boost confidence in a variety of ways.
Contentment
Happiness and excitement are boosted in many different ways with this personal training which has a longer term positive effect upon how you feel and a physiological effect upon your body such as changing hormone profile and making fitness gains even easier.
Don't like the gym?
That means you may like training with me!

They focus upon the whole you - your whole being - if that seems an odd concept, I may not be the trainer for you...

...if you're intrigued, then perhaps I may be of some use to you, your health, fitness and just possibly your maleness and sexualness - whatever that may mean to you.


Options

coming soon (last updated 30th April 2022)


I'm a specialist trainer with extensive medical knowledge– able to help manage and improve many health conditions

please feel free to contact me:

paul@malecoach.com