Everything is Different to Normal!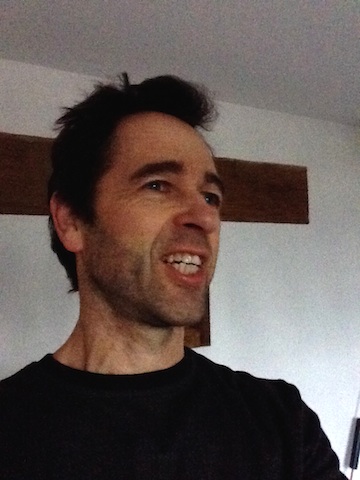 Even my name!
There is sometimes some confusion about my name!  My nickname is Kwest - the name that friends call me by, If you also call me by this name, it straight away gives a friendly informality to our relationship/communication.
Being Naked or Clothed With You

I don't get naked with my friends - yet if I am having a nude workout, in a way, I may get to know you more than some of my friends! Therefore it seems only right that we should be relatively informal and that you also call me by the nickname!  The subject of getting to know each other, is I find quite fascinating, as even clothed personal training does to some degree foster a bond between us, as details of how we wish to improve our body can be quite a personal issue.
Different to Normal Training
If we are nude for your personal training session there is often another type of bond that develops – sometimes due to the fact that we are seeing rather a lot of each other's anatomy - in many different positions and from many different angles! Sometimes the bond may be due to the fact that we are together doing something totally different to 'normal'. Either way we will get to know each other in a different way to normal which will hopefully will help with improve your health fitness and happiness.
How does this help improve your health & fitness?
Personal Training with me can be so different – coming to a gym (or having me visit you) and possibly taking all your clothes off to exercise gives a whole new dimension to exercise – preventing it from being boring and really putting us in touch with our body. This provides constant reinforcement as to why we are exercising – something that the barrier of clothes can mask. The clothing barrier means that we tend to focus upon the discomfort and tiring aspect of exercise  as opposed to the benefits to our body that we will be gaining. Training naked, without this barrier, means that we almost embrace the aching muscles and fatigue more - and start to exercise at a higher intensity. The more our muscles ache and our body feels tired or out of breath the more the improvements to our body. If we stop at the first sign of any fatigue then we will probably not gain much of an improvement.
So having a different to normal name may have led to providing a different to normal training – who knows, but either way you can benefit from it!