Gay Personal Trainer.co.uk: Health Training for your body & mind to perform as nature intended - naturalistic nudity, purely to help men improve physical & mental health.

Everything is Different to Normal!
Some training aspects may be unconventional but all is totally safe. I'm trained in physiology at University - experienced in Cardiology - and a GP referral Qualified Personal Trainer. That is why I'm able to offer so many different to normal training aims. 
Being Naked or Clothed With You


I don't get naked with my friends - yet if I am having a nude workout, in a way, I may get to know you more than some of my friends! Therefore it seems only right that we should be relatively informal and that you also call me by the nickname!  The subject of getting to know each other, is I find quite fascinating, as even clothed personal training does to some degree foster a bond between us, as details of how we wish to improve our body can be quite a personal issue.
Different to Normal Training
If we are nude for your personal training session there is often another type of bond that develops – sometimes due to the fact that we are seeing rather a lot of each other's anatomy - in many different positions and from many different angles! Sometimes the bond may be due to the fact that we are together doing something totally different to 'normal'. Either way we will get to know each other in a different way to normal which will hopefully will help with improve your health fitness and happiness.
Clothed Training May Also Be Different
We may be clothed but you still may feel a slight excitement knowing you're with a trainer that does things differently and has some unique training aims.
Training less about muscles
If you just want bulging muscles - I am not the trainer for you. I am more into our overall health & well being - including confidence, body image and you as a sexual being.
We can train to build muscle and change body shape, but not if it risks how you feel about you. If that does not make sense then that is all good. If it does make sense I would like to ensure your confidence and self esteem are as strong as your body! I am not going to preach, just look out for you as a whole, due to a correlation between muscle increases and low self esteem / body confidence.
How does this help improve your health & fitness?
Personal Training with me can be so different – coming to my gym (or having me visit you) and possibly taking all your clothes off to exercise gives a whole new dimension to exercise – preventing it from being boring and really putting us in touch with our body. This provides constant reinforcement as to why we are exercising – something that the barrier of clothes can mask. The clothing barrier means that we tend to focus upon the discomfort and tiring aspect of exercise  as opposed to the benefits to our body and our health that we'll be gaining. Training naked, without this barrier, means that we almost embrace the aching muscles and fatigue more - and start to exercise at a higher intensity. The more our muscles ache and our body feels tired or out of breath the more the improvements to our body. If we stop at the first sign of any fatigue then we will probably not gain much of an improvement. This training is proven to help improve body image and allow us to develop a deeper connection to us, that is more about how we function and feel rather than solely upon how we look.

So having a different to normal name may have led to providing a different to normal training – who knows, but either way you can benefit from it!
Personally
Gay Personal Trainer who is not even that gay - I am but it is not obvious, (I use to be married)....

I am gay, but that is of no consequence I don't make a big thing out of it - but call myself as such just to be upfront due to:
Naked Training Options
Erection Training
This is High Quality Specialist Health & Fitness Training that is all evidence based and extremely effective and safe.
Professionally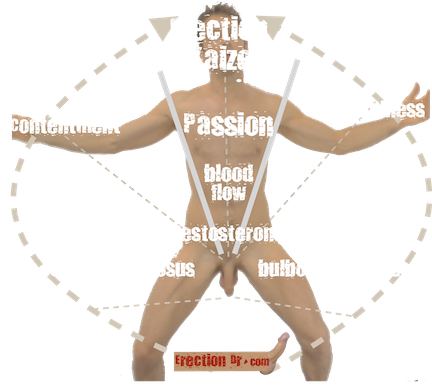 Erection Kaizen Training
NHS Nurse and Specialist GP Referral Qualified Specialist Personal Trainer gives....
...a Health & Fitness Coach In the Truest Sense!
This is all about health!
I am all about health - both physical and mental.

Don't like the gym?
That means you may like training with me!

They focus upon the whole you - your whole being - if that seems an odd concept, I may not be the trainer for you...

...if you're intrigued, then perhaps I may be of some use to you, your health, fitness and just possibly your maleness and sexualness - whatever that may mean to you.


Options

I'm a specialist trainer with extensive medical knowledge– able to help manage and improve many health conditions

please feel free to contact me:

paul@malecoach.com

Where
Now offering online training at www.erectioncoach.com