Gay Personal Trainer.co.uk: Health Training for your body & mind to perform as nature intended - naturalistic nudity, purely to help men improve physical & mental health.

Erection Help

Erection Help - for any problems with your erection.

If you have any kind of erection problems or simply aware that it is not as strong as it once was and you would like to do something about it then you can find out more about it with Erection Training - or if you have a specific question then please feel free to ask it here.
You may find an answer even quicker by checking the previous asked questions below. now moved here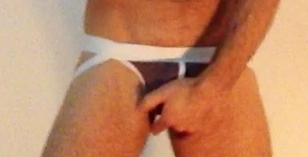 Erection Help - Training for Your Penis.

You may not have any problems – but that is no excuse not to train your penis!  Just like you would train any other part of your body - your penis will become stronger.  Training your penis is all about looking after the other parts of your body that assist in gaining an erection.


What body functions need to be Trained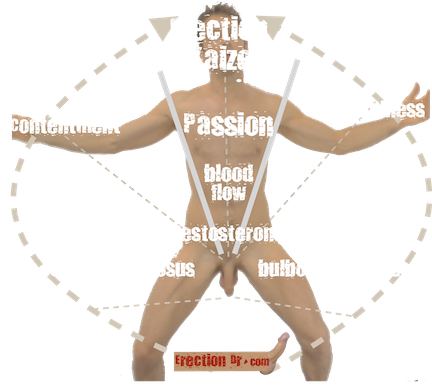 Erection Kaizen Training
Erection help will help your penis and also improve your whole body.  The the main factors with erection problems can be - psychological, reduced blood flow, poor muscular tone, and poor nerve function.  Some can be helped more easily than others. A general improvement plan that focuses upon every aspect can often help the most.
Enjoy Training Your Penis

Any training, whether lifestyle or exercise related, needs to be enjoyed: no pressure needs to be placed on yourself to get an erection. Just enjoy the training and see what happens.
Want to Make Your Erection Stronger?

You may not have any problems but would like to make the most of, and improve on what you have.
As with any other part of your body – it doesn't have to pack up in order for us to train it. Our arms may still work, but we still train to make them stronger. Your penis is no different – it will adapt and improve in response to training.
About Erection Help

Men do not tend to talk about this stuff, even though problems with our penis can have a dramatic effect upon us – how we feel about ourselves and our masculinity. About the help I give
Yet there is so much that can help and problems are sometimes reversible. As we get older our legs may not be as powerful as they once were – but with training the strength can be restored. Your penis is no different, it can be helped.
The Men's Health Blog has lots on Erection Help and may help you too.
Problems with Your Erection?

An erection is something we tend to take for granted – but when things start to go wrong it can be devastating. Erection Help aims to restore your erection to its former glory. There can be no better motivation to change your lifestyle and to do a few exercises than the thought of having your erection as it should be.
About the Erection Help

I first became aware of the problems that some men face whilst I was working in the NHS - particularly with diabetic patients. I have a particular interest in our cardio-vascular health which is so important for optimum functioning of our whole body – particularly the penis - as the blood vessels that supply it are small. Erection problems can be one of the first signs that there may be problems with your blood vessels and that a healthier lifestyle needs to be adopted. However there are many reasons this is just one.

In my experience even though Men can have problems with heir erections they very rarely talk about it. Here is where you will hopefully feel Okay to talk about it.

Personal Training
it has only been during my personal training career that I feel I have really been able to help men who need erection help. The combination of whole body health & fitness combined with specific training has been very successful with a number of clients.
Sharing the knowledge that can help look after your erection
When our erection is good – we feel good, and if I can help you regain this feeling simply by answering a question then that is good, plus your question may be one that will help others too.
Don't like the gym?
That means you may like training with me!

They focus upon the whole you - your whole being - if that seems an odd concept, I may not be the trainer for you...

...if you're intrigued, then perhaps I may be of some use to you, your health, fitness and just possibly your maleness and sexualness - whatever that may mean to you.


Options

coming soon (last updated 30th April 2022)


I'm a specialist trainer with extensive medical knowledge– able to help manage and improve many health conditions

please feel free to contact me:

paul@malecoach.com