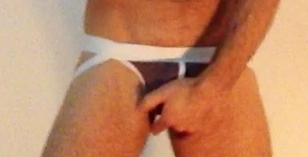 Erection Help - Training for Your Penis.

You may not have any problems – but that is no excuse not to train your penis!  Just like you would train any other part of your body - your penis will become stronger. 
Training your penis is all about looking after the other parts of your body that assist in gaining an erection.

What body functions need to be Trained

Erection help will help your penis and also improve your whole body.
The the main factors with erection problems can be - psychological, reduced blood flow, poor muscular tone, and poor nerve function.
Some can be helped more easily than others. A general improvement plan that focuses upon every aspect can often help the most.
Enjoy Training Your Penis

Any training, whether lifestyle or exercise related, needs to be enjoyed: no pressure needs to be placed on yourself to get an erection. Just enjoy the training and see what happens.
Want to Make Your Erection Stronger?

You may not have any problems but would like to make the most of, and improve on what you have.
As with any other part of your body – it doesn't have to pack up in order for us to train it. Our arms may still work, but we still train to make them stronger. Your penis is no different – it will adapt and improve in response to training.
About Erection Help

Men do not tend to talk about this stuff, even though problems with our penis can have a dramatic effect upon us – how we feel about ourselves and our masculinity. About the help I give
Yet there is so much that can help and problems are sometimes reversible. As we get older our legs may not be as powerful as they once were – but with training the strength can be restored. Your penis is no different, it can be helped.
The Men's Health Blog has lots on Erection Help and may help you too.
Problems with Your Erection?

An erection is something we tend to take for granted – but when things start to go wrong it can be devastating. Erection Help aims to restore your erection to its former glory. There can be no better motivation to change your lifestyle and to do a few exercises than the thought of having your erection as it should be.