Please Read Latest Message from Gay Personal Trainer
Improve Strength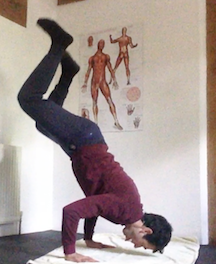 How do You want to Improve Your Strength?
You can Improve Your Strength - either with Exercise plus lifestyle change , or just Exercise

Exercise plus lifestyle change will help you gradually do less bad things and more good things, each and every day, that all add up to make a big difference by improving your body's systems that support better strength. You can imagine it as paving the way for greater things. The younger we are the more exercise is the key to greater strength, but as we get older we do sometimes need more of an all round approach (this I know only too well). 

Exercise Only: Specific Exercises tailored to suit you will give you an enjoyable workout to stimulate your muscles in a specific and targetted way to improve strength.
Improve and Increase Your Strength

This can be a very rewarding form of training that can lead to some fairly quick initial results. However whilst I can get some specific strength gains for you, we also need to ensure that your whole body is strengthened otherwise muscle imbalances can occur, which can lead to injury. This is a form of training that can give a great sense of achievement. It may be that you just want to increase general strength, or improve dexterity, flexibility or balance. Whilst all will always be included in any strength training, please feel free to tell me where the emphasis should be.
Choosing a Training Type
  Specialist Training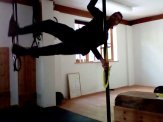 1 Hour Personal Training
Training fully clothed!

Unconventional training in a relaxed and friendly way to give you unique and specific health and fitness gains
 Naked Training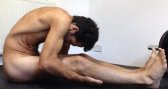 90 Mins Personal Training
Gives total focus on your body and your health ...
... and being a naked experience - proven to give happiness too!
Choose a different Improvement
About Support

I am always there to support you whatever training type –  to really assist you in making all those small changes that every day add up to make quite a difference.