Gay Personal Trainer.co.uk: Health Training for your body & mind to perform as nature intended - naturalistic nudity, purely to help men improve physical & mental health.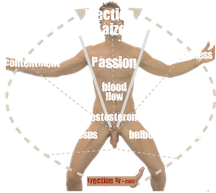 All About Erection Kaizen Man - at my other site
This can be a very rewarding form of training that can lead to some fairly quick initial results. However whilst I can get some specific strength gains for you, we also need to ensure that your whole body is strengthened otherwise muscle imbalances can occur, which can lead to injury. This is a form of training that can give a great sense of achievement. It may be that you just want to increase general strength, or improve dexterity, flexibility or balance. Whilst all will always be included in any strength training, please feel free to tell me where the emphasis should be.
I am always there to support you whatever training type –  to really assist you in making all those small changes that every day add up to make quite a difference.