Gay Personal Trainer.co.uk: Health Training for your body & mind to perform as nature intended - naturalistic nudity, purely to help men improve physical & mental health.

Concerns About Lack of Erection during Naked Personal Training
Concerns about a possible lack of erection or no response from your penis during a naked personal training session is as normal as concerns about getting one!
A naked personal training session is an exciting experience! It is totally normal to not get an erection - equally normal to get one - it just does not matter.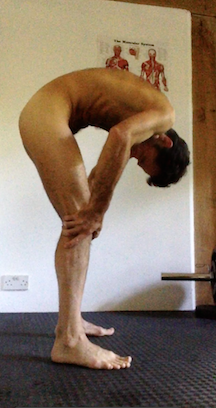 No response - can be for so many reasons, often due to a surge of adrenaline from exercise - that reduces blood flow to the penis.
Different Excitement - Different Response!
Excitement = no erection.
Excitement = erection.
The reason is.....

 ...adrenaline

Excitement can both cause or restrict an erection depending upon the level and type of excitement.
In real simplistic terms the excitement may cause either an increase in testosterone or adrenaline, or both.
Adrenaline restricts blood flow to the penis and it depends upon the level of this type of excitement as to whether an erection happens. This can change at different times during the session as it is a very fast acting hormone.
What controls the adrenaline level - your brain and exercise.
Fast intense exercise plus anxiety. Especially a mixture of the two. Intense exercise may or may not be part of your session. Excitement or Anxiety may be present pre session and this is totally normal! Once we've met and the session is underway your anxiety will just diminish to be replaced with excitement - either leading to more adrenalin or more testosterone.  Both can be controlled in the session - all you need do is ask me all about them and I'll explain all!
Firstly, the big point is
It really does not matter if you do or do not get an erection. (More about getting an erection here)

Even for Erection Training - no erection needed!
When we are erection training an erection is not needed. They can happen, but whether they do or not is of no consequence as we are training the muscles and body systems that support an erection. Strengthening specific muscles and increasing blood flow to the penis is not dependant upon an erection. They can happen as a result of the training  you may get a semi, but for all the reasons above - you may not!, It does not matter what happens to your penis during the training. What matters is that you have all the techniques you need to go away and practice techniques that will make your erection great in the future.
Trepidation or anxious feelings may mean a lack of erection.
An erection can only happen when we are relaxed (the parasympathetic nervous system), if you are unsure of a situation or have even the smallest concerns the chances of any response from your penis is reduced. However as soon as you relax into the session any anxiety will subside. That is my job, to make you feel comfortable, as well as getting fit!

Whether I am in your environment or you are in my gym...
I always try and ensure that you'll be relaxed as possible – not because I want you to get an erection, but because I want you to enjoy your session and get the most out of it.
An erection can be considered as your whole body smiling - but I'll feel I have helped you if I can get a smile from your face!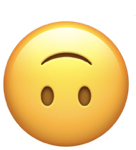 Erection or Lack of Erection
Either way it really does not matter, What does matter is that you enjoy your time with me and get what you want from it. We are all so different, and our body's respond in many different ways. Whichever way your body responds is absolutely fine – so please do not worry about any lack of erection.
I am friendly yet professional and just want you to enjoy your session, so please do not worry about the response from your penis, just enjoy being naked and working out!
Want to see how your body responds?
One way to find out is to just try it!
Back to Naked Personal Training or let me know what you'd like to try below
Erection Training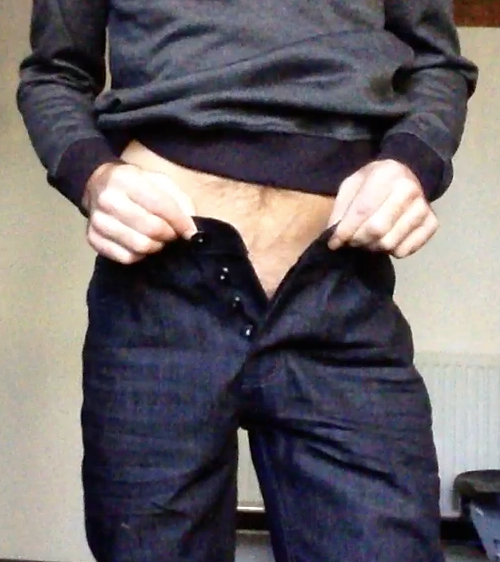 Naked or fully clothed...
erections not needed! But if they happen - no problem!
›
Don't like the gym?
That means you may like training with me!

They focus upon the whole you - your whole being - if that seems an odd concept, I may not be the trainer for you...

...if you're intrigued, then perhaps I may be of some use to you, your health, fitness and just possibly your maleness and sexualness - whatever that may mean to you.


Options

coming soon (last updated 30th April 2022)


I'm a specialist trainer with extensive medical knowledge– able to help manage and improve many health conditions

please feel free to contact me:

paul@malecoach.com