Gay Personal Trainer.co.uk: Health Training for your body & mind to perform as nature intended - naturalistic nudity, purely to help men improve physical & mental health.

Erection Exercise Video

⚠️ Nudity Warning
Doing this exercise with me will help strengthen your erection. It is a proven to work exercise, increasing blood flow and strength in the muscles that support an erection. It's important to stay positive, happy and enjoy your training. happiness and contentment also lead to stronger erection, so just enjoy this exercise to improve your erection quality
Erection Exercise Video 1

Temporarily unavailable
replaced with a hands free erection on demand clip - to show what's possible with training.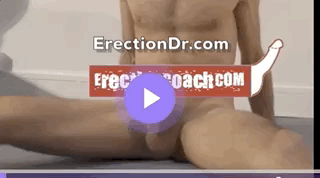 Want An Erection Exercise Video ?
I use erection Kaizen at my other site - this video demonstrates a great way to exercise for a HARDer erection.
Don't like the gym?
That means you may like training with me!

They focus upon the whole you - your whole being - if that seems an odd concept, I may not be the trainer for you...

...if you're intrigued, then perhaps I may be of some use to you, your health, fitness and just possibly your maleness and sexualness - whatever that may mean to you.


Options

coming soon (last updated 30th April 2022)


I'm a specialist trainer with extensive medical knowledge– able to help manage and improve many health conditions

please feel free to contact me:

paul@malecoach.com