Gay Personal Trainer.co.uk: Health Training for your body & mind to perform as nature intended - naturalistic nudity, purely to help men improve physical & mental health.

Take Part in The Erection Survey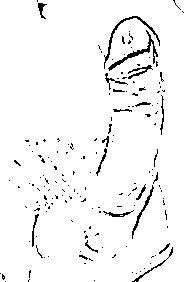 and look forward to stronger erections!
Answer a few questions below & get

Free Erection Training

After starting the erection training you may have some exciting things to report!

It's amazing what some of the benefits are!

All you need do is tell me a bit about your erections now and improvements from training and...

....you'll get
...Full access to the Step by Step guide to improving your erection.

...Lots of instructional videos
...Plus online support from me whenever you need it.

Your Penis Will Respond
I am passionate about erection training, as it really works and can help improve the quality of our life so much - yet erections are an area of fitness and health that is not spoke about. Yet our penis is no different to the rest of our body – it will respond and adapt according to the demands placed upon it. Place the right demands upon it – and all the body's systems that support it and your erection will grow stronger – just as any other body system.
All About Erection Training
Who's It For?
Any man over the age of 18 who wants to:
improve their erection quality
see how strong it cab be
gain more control
keep their erection strong
It doesn't matter how old you are (as long as you are over 18) - you can still get a benefit!

No Hassle - Just feedback
I'd just appreciate some feedback to help me further develop this new form of training. All you need do is tell me what works or doesn't work for you.

Finding Out What Gets The Best Results
All the exercises and methods to help improve our erections are proven to work. I want to start gaining more of an idea what specific lifestyle changes and exercise help the most. If you can answer the following few questions I'll send you the password for the step by step guide and just contact you once for a progress report. 
Thank you for your help!
The Erection Survey
As much info as you can give would be really appreciated.
Once I've received this I'll send you the password for the erection training and you can look forward to gaining a  harder & stronger erection with the step by step guide
You must be over 18 Years of Age

Don't like the gym?
That means you may like training with me!

They focus upon the whole you - your whole being - if that seems an odd concept, I may not be the trainer for you...

...if you're intrigued, then perhaps I may be of some use to you, your health, fitness and just possibly your maleness and sexualness - whatever that may mean to you.


Options

coming soon (last updated 30th April 2022)


I'm a specialist trainer with extensive medical knowledge– able to help manage and improve many health conditions

please feel free to contact me:

paul@malecoach.com