Gay Personal Trainer.co.uk: Health Training for your body & mind to perform as nature intended - naturalistic nudity, purely to help men improve physical & mental health.

Getting Healthy with Personal Training:

Exciting Fitness for Men
   GP Referral Qualified 

A different fitness experience makes getting healthy really exciting!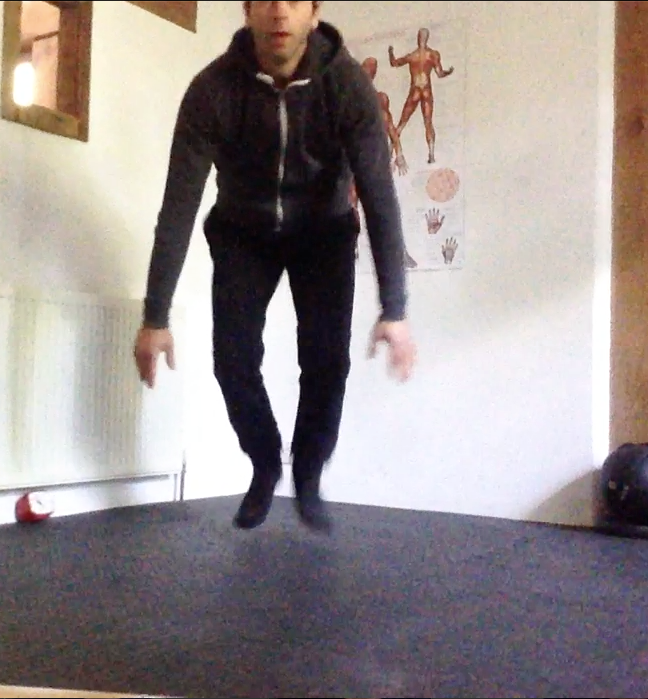 There's all sorts of weird & wonderful exercises we can try!
We can be Naked or Clothed!
Both can be exciting!
I can help you improve your health through exercise and lifestyle change, but it need not be boring! It can be something that you love to do!!
Finding You An Exciting Workout
Exercise is good for both physical and mental health conditions.
There's a vast range of different exercise and activities - even if you think you don't like exercise, I guarantee we'll find something that you will enjoy.  Getting healthy can give you a whole new experience.
Find Out How I can Help You
There are probably not many conditions or illnesses that cannot be helped, with exercise and a healthier lifestyle. Far too many to mention: so please contact me to discus how I can possibly help you.

GP Exercise Referral
GP's can refer patients to me for help managing a range of Health Conditions including:
Mental Health
Depression
Stress Related Disorders
Muscular and Skeletal conditions
Osteoporosis
Osteoarthritis
Total Hip Replacement
Rheumatoid Arthritis
Low Back Pain
Endocrine Conditions
Type 1 Diabetes
Type 2 Diabetes
Respiratory Disorders
Asthma
Chronic Obstructive Pulmonary Disease
Cardio-Vascular Disease
Hypertension
Neurological Disease
Multiple Sclerosis
Parkinson's Disease
Stroke
Obesity
Weight Management
Many Other Health Improvements
Every aspect of your health can be improved by either exercise or lifestyle change. Both work together really well - but if you just want one of these then that is all good. Making Lifestyle Change Sexy with the Gay Personal Trainer!

Good for Physical Health & Mental Health
Exercise is good for virtually all health conditions. The only time it is not good is when an inappropriate exercise is carried out. It's all about matching the right exercise to the right health condition. Plus it's all about finding the right exercise for you – something that invigorates you, inspires you or even excites you. There will be something as exercise does not have to be boring. There is so much to be gained from exercise or from being more active with, sometimes unexpected improvements in your body or how you feel. When this happens you know you will want to carry on with it.
My Own Personal Example of How Exercise Helps My Health.
I have two main health conditions that I use exercise for: to control blood glucose levels and for to help manage my low mood. Exercise has helped both and I know I have no excuses, as the most effective exercise to help with controlling my blood sugar levels, takes just a couple of minutes and can be done absolutely anywhere. (I don't have diabetes – although by now I probably would if I hadn't have started with the exercise).
To Maintain Good Health I do a whole variety of different exercise, making the connection between how the exercise is improving my body and exactly what it is improving.
There are different types of exercise that work best for different people and I can help you find out what will work for you.
Finding Out What Works For You
I am qualified to accept referrals from GP's for a whole range of health conditions. This means that combined with my nursing career and medical training, I have a great understanding of how, and what will help you to improve your health. You may have a specific health condition, or you may want to improve your overall health – either way the key is to make exercise sustainable, so that it is easy to do, something that you can do anywhere, and something that you enjoy. Then you'll have no excuses not to do it and hopefully actually want to do it! Then you will get some health improvements or feel you have some control of your health condition.
Not just about exercise
You may or may not like the standard kind of exercise - and that is fine as just being more active can help, I have lots of different ways to encourage you to get all the same gains of exercise, from a whole range of activities that you may prefer, or may already be  doing, such as: gardening, housework, walking, or anything that involves movement. Changing the way you do it, how long or how quick, or your posture whist doing it can give as good results as any exercise – so getting healthy can fit into your life really well.
Your whole lifestyle contributes to how your whole body functions and if we also make a few small changes to reducing just one bad thing and increasing one good thing in your everyday life this will all in time add up to a big improvement.
How to Enjoy Getting Healthy
There is such a vast range of different exercise and activities that even if you think you don't like exercise – I'm sure we'll find something that you will enjoy. We can try all the standard exercise such as weights, bodyweight exercises, boxing, plyometric exercise (fast movement), partner exercises we do together, challenging & fun exercise that will make getting healthy exciting. Plus there's always the naked training option to consider!

A Passion for Good Health
Improving health for myself and others is what gives me the greatest reward. It is what got me into my nursing career and later my personal training career - to prevent rather than cure. There really are so many health conditions that can be prevented or managed - and the aim is to keep you out of the hospital so that those appointments will never be needed, and do remember that even if you are young, what you do now will pay dividends in the future and ensure you remain in good health (and stay out of those hospitals!)
Exercise for Depression NHS Guidance

Improve Your Health With Personal Training
We can work on improving your health in any of the following personal training sessions.

Erection Training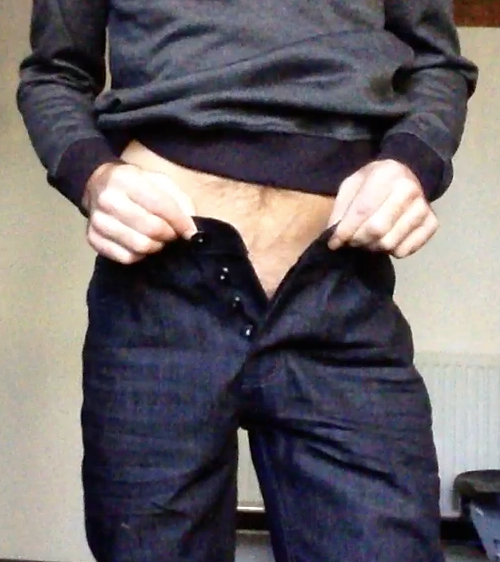 Naked or fully clothed...
erections not needed! But if they happen - no problem!
Don't like the gym?
That means you may like training with me!

They focus upon the whole you - your whole being - if that seems an odd concept, I may not be the trainer for you...

...if you're intrigued, then perhaps I may be of some use to you, your health, fitness and just possibly your maleness and sexualness - whatever that may mean to you.


Options

coming soon (last updated 30th April 2022)


I'm a specialist trainer with extensive medical knowledge– able to help manage and improve many health conditions

please feel free to contact me:

paul@malecoach.com