Gay Personal Trainer.co.uk: Health Training for your body & mind to perform as nature intended - naturalistic nudity, purely to help men improve physical & mental health.

Getting an Individual Workout
Below are questions asked about changing the training session to give you a totally individual workout.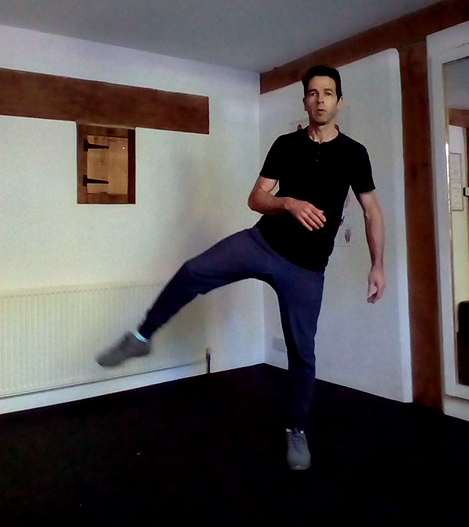 Option - Partner Exercises, One of us holds leg up whilst other person crawls under on their front & back!
Being able to customise your personal training session means you can get from it what you want. If you just want results then I'll tell you what is the best option for you. However if you also want to have an individual workout that is exciting then you can choose what aspects you'd like. Here are some FAQ"S.

Questions About Having An Individual Workout
Can you give me a brief outline of what the training would include for the complete session and I can then have a think of what areas I would like to concentrate on or change.
You can choose any number of the following for an Individual Workout that excites you!
Bodyweight Workout. A simple but very effective workout to really target your muscles. No equipment is needed – your body is all we need. Tell me what results you'd like and we'll do some exercises to help achieve this
Independent Workout Plans. We'll develop a workout routine you can be independent with. Tell me what results you'd like to gain, and we can devise a workout specifically for you. You can either choose a workout to slot in with your everyday life (just do the odd exercise when you have a minute) or choose to devote a whole period of time (have a 15 minute, 30 minute or 1 hour personal workout plan)!
Easy & Exciting Ways of Getting Fitter. Effective 1 minute exercises, to get whatever results you want, that can be done any time, anywhere. Can easily be incorporated into your day or other activities that you currently do. Simple Easy & Effective!
Individual. Choose from confidence boosting / lifestyle advice / stress management / better sleep or anything else I can help you with.
Erection Training – no matter what age you are, you can get the benefits – either by improving your erection quality or by maintaining it. Plus some elements of erection training do involve your whole body – so it also gives a great way to get fit by providing many gains just with a different focus!
Partner Exercises A whole range of different exercises we do together.All sorts of different positions - I can guarantee every muscle in your body will be used. Great fun and a great way to exercise!
Stretching – to really relax and also condition your muscles. Choose independent stretching or stretching we do together.
Mindfulness - this can work great when combined with the erection training where sometimes a great deal of focus can be needed. Also a great way to relax after your session.
To further customise your Individual Workout you can also let me know how long you'd like to spend on each aspect that you choose.
I am not use to exercising at all, I really don't like it but have been told to do it. The idea of doing it naked does make it seem something I could get into. For the first session can we try out all the different types to see what works best?
With so many different exercises and ways to exercise I am confident I can get you to enjoy it! We can definitely try all types and ways – it will make for an exciting session! Then just tell me what you prefer. If you are thinking of visiting my gym in Bedford I have everything here, however depending upon where you are located and how I travel to you may limit some of the exercise choices, but even then we will definitely have so many choices for you to consider! This will give you a totally individual workout that will get the results you want and be exciting!
Don't like the gym?
That means you may like training with me!

They focus upon the whole you - your whole being - if that seems an odd concept, I may not be the trainer for you...

...if you're intrigued, then perhaps I may be of some use to you, your health, fitness and just possibly your maleness and sexualness - whatever that may mean to you.


Options

I'm a specialist trainer with extensive medical knowledge– able to help manage and improve many health conditions

please feel free to contact me:

paul@malecoach.com

Where