The UK Naked Gay Personal Trainer, for all men - sexuality no consequence. Clothed Training for Women.

London Personal Training
| Get Naked in the City!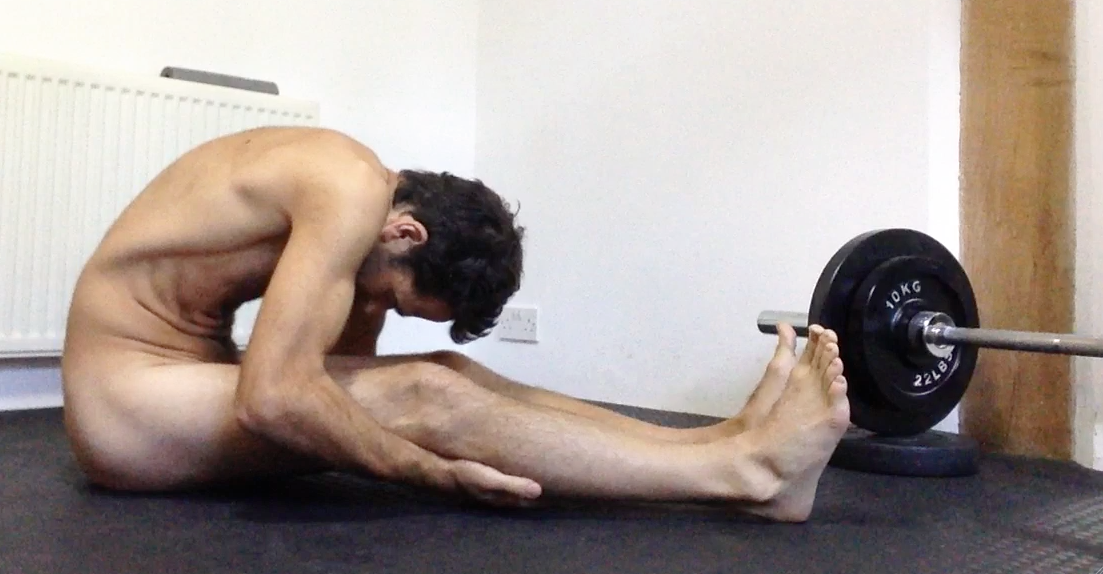 Appreciation of the Male Body
Liberated in London

This site is gay personal trainier - just so everyone knows about me (not that my sexuality is not important - just thought due to the personal nature of this training it good to be upfront), there really is nothing gay in the training other than an appreciation of the male body.
Suitable for all men: straight, gay, bi and of any age. All you need is a desire to improve your body and an open mind.

London Personal Training in your Home, Office, Hotel or at my gym in Bedford or training room in Soho, Central London.


This Training, with a gay personal trainer, is very open minded - so suited to London and suited to all men.


New Training Room in Soho.
The Soho Training Room
---
I realise how this may come across..
..as personal trainers tend to have a reputation!
..the site name is gay personal trainer
..there are naked training options
..some very personal training aims

....and as if that wasn't enough I'm in Soho!
However this is not as it may seem! It is a professional health and fitness service - albeit just a bit different.
There may be a sexual energy, but this is diverted into your training to get you even better health & fitness results.
Feel liberated in London with a seriously exciting fitness experience in the heart of Central London
This is a fun but challenging way to exercise'

and provides a great experience to get away from the pressures of London and  feel free by getting.....

Naked in the City!
This Training Can Tackle Everything

Jump on a bus, tube or taxi to Shaftesbury Avenue where we'll meet and I'll take you up to the training room - a comfortable relaxing and inspiring place where it is just the two of us. Have a drink and relax with a chat about what you want to gain from your session - fitness goals or relaxation.
Then we'll get naked and workout to achieve your goals, aims or to unwind.
The act of getting naked and doing something different can be a freeing process to really inspire and is great for the mind too!
There's online booking here or just contact me with any questions.

Why This Gay Personal Training is so effective and is for all men.

So much to try..
Personal Training London is so effective because like any big city it is all too easy to become distracted. Your mind and body can be bombarded throughout the day.

Gay training:

tackles that tired feeling - with exciting workouts personalised for you.

be inspired with a whole different way to getting fit

learn some easy ways to counteract the nice distractions to help us through busy life but  that can be bad for our health.

being kind to your mind to ensure that you are in the zone and focussed upon your training.

reset your thinking to the longer term happiness rather than short term indulgence
plus excitement
plus with your new and improved body - an improved sex life - as your whole body becomes more responsive.


No Equipment Needed


Your own body, in the right position, will provide enough of a stimulus in order for it to adapt, improve and become stronger.


Aerobic fitness and specific fitness can be achieved without any equipment. Minimum equipment means maximum focus upon your body with no distraction.


London Personal Training can happen virtually anywhere, we don't need a gym – just some privacy. This can be at work, home or depending upon what your objectives are virtually anywhere.


Re-discover your whole body!

A whole range of partner exercises to try (the prop takes the place of the partner)

keep your whole body strong

or more conventional... ..it's up to you.
London Personal Training Venue
It is important that you feel comfortable with your trainer and the location.
Your home or possibly workplace may be suitable for personal training. Privacy is helpful
Private Gym
Or my private gym in Bedford is a 35 minute train journey from central London.

Away from home?
If you are on business and staying in a hotel – your hotel room will make for a perfect gym, as will most offices.
London Personal Training Times

Absolutely any time is fine with me, pick a time that will best fit in with your current lifestyle.
Personal Training in London & Mindfulness

Everyone is very different and training in London can be different.
With London being such a busy city with many distractions we need to ensure that you are in the zone. It is amazing how our mind can help our body.
Once our mind is connected to our body - really focussed and tuned in to it - the training will really have an effect. If our mind is elsewhere and we are just going through the motions results will not be as quick or as good as when we are really feeling what is happening within our body.
For example if we just do a few push ups – that will be good, but if we really focus upon the muscles that we will be using and when performing them think of nothing else your body will be stimulated that bit more. The more the body is stimulated the more it will adapt and improve.
This will ensure any training we do really counts.
Mindfulness is all about being in the moment, and when you are focussing upon exactly what your body is doing I can help you get that bit more from more it simply by using your mind to really control and enhance your exercise technique.
Bad things about city life that can be turned good!

Just a few bad things with living in the city!
your mind is constantly being bombarded with sounds, noises and thoughts - compared to living in the country. When we exercise our mind is needed to solely focus upon the exercise, and what your body is feeling. It needs to not be distracted, Gay training addresses this.
food, especially high sugary snacks are so widely available, much will power is needed. Gay training addresses the need to change your way of life.
stress can be more of a problem with city life - your mind does not always get so much of an opportunity for time out. Your personal training session provides the ultimate time out and encourages you to focus more upon your body in everyday life.
...but a different & exciting personal training experience can invigorate and inspire!
Confidential All information you give is totally confidential - from initial enquiry through to training session and on-going support, never to be shared or discussed with anyone!

Naked in the City!

Other Training Options:

1 hour Erection Coaching Discovery Session

90 minute Erection Coaching with individualised home programme

2 hours Erection Coaching with individualised home programme plus workout familiarisation

Good things about city life...

...can all be enjoyed so much more when your whole body and mind has been nurtured with what it really needs. City life can be enhanced with Personal Lifestyle Training. If you have any questions about how I can help you then please feel free to get in touch. Contact me or choose one of the following options

London Personal Training and Cities throughout the UK