Gay Personal Trainer.co.uk: Health Training for your body & mind to perform as nature intended - naturalistic nudity, purely to help men improve physical & mental health.

⚠️ Nudity Warning
2021
The following page was written years ago as Erection Kaizen was evolving. Now I have no problems with motivation as I let my penis guide me- It starts by pulling my trousers down and gently - relaxing into some penis exercises - then everything builds from there. Next thin I'm having a full on workout charged with sexual energy.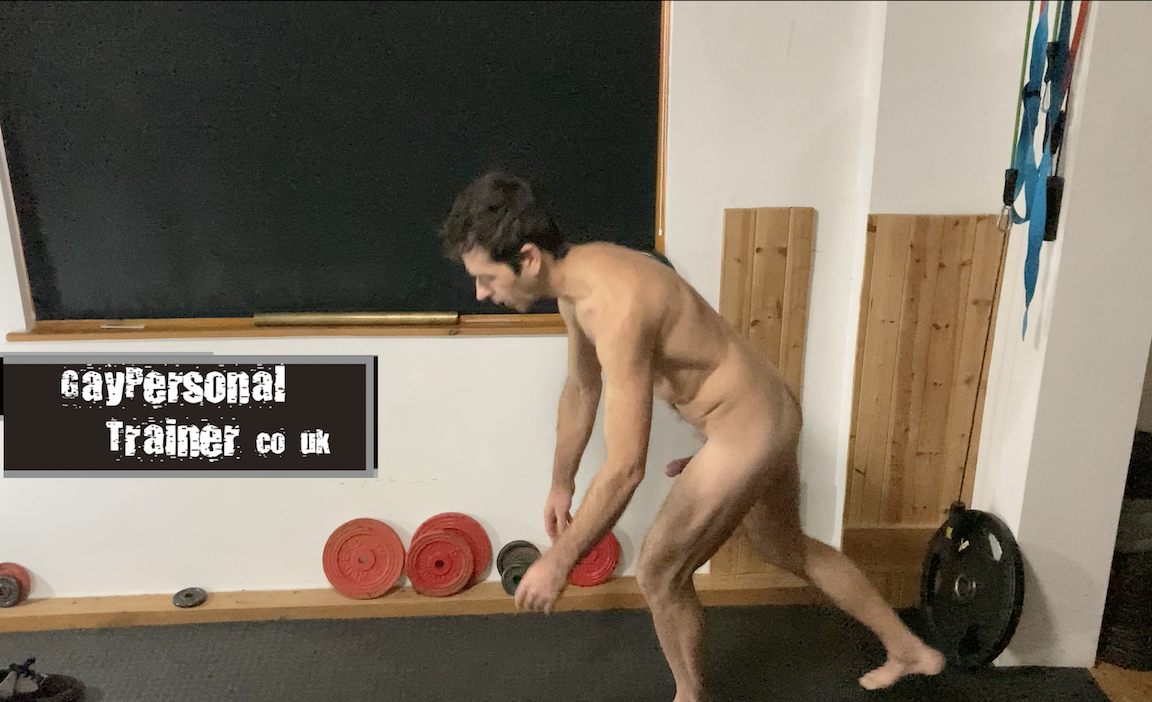 as you can see I'm even enjoying High Intensity Training - sexualising it.
however if you don't want the sexual angle carry on reading - this was written 7 years ago...

---
| | |
| --- | --- |
| | written pre erection Kaizen in 2014 |
How to Exercise better using the  Momentum and Motivation Link!

Writing my previous post about motivation, led to me discovering the possibility that momentum may be an important factor. Once we are aware and understand the link between momentum and motivation it can be harnessed to give us some great body improvements.
This momentum and motivation link works for me
When I look back at periods of my life where I have struggled to exercise, it has invariably been a gradual decline. I don't just tend to stop exercising one day. Likewise I don't go from zero to exercising at 100% it generally takes a while to build.
Habit or Momentum
I have for a few years always assumed that motivation to exercise was more to do with habit – once we get into the habit of exercise, it can be something we just do. However I also know in my own particular case - even though exercise and a healthy lifestyle has been a habit for many years now, I still have times when I struggle, further demonstrating that motivation is a result of many factors.
Using momentum and motivation
Now I have identified this link I am not going to beat myself up about not exercising enough after any periods of quiet/lazy days, but instead I am going to take heart from the fact that I am increasing the momentum, which also hopefully means that motivation will also rise!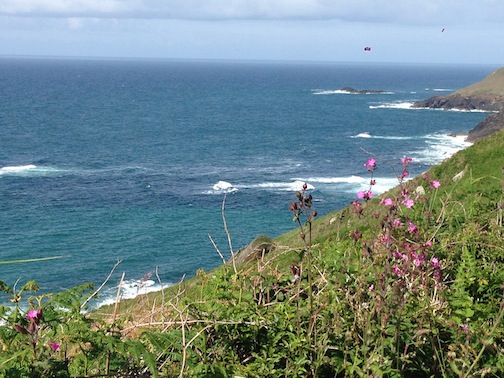 The ebb and flow of momentum.
Now I am more aware of this possibility I will also try to not let myself lose the momentum either. Once I have gained it back I will try and keep it there. However I wonder if this is impossible and I would just burn out. Perhaps exercise and momentum has to be like the ebb and flow of the tide.
If this is the case maybe the strategy is to have a gentle ebb that can be turned back to a flow of increasing momentum and motivation. Yet at the same time realising that the ebb will come and is the necessary evil to be able to gain the flow of momentum again.
Looking to deep
Maybe I am looking a bit too deep into this now. I had intended to just write about a few exercises and lifestyle choices I make through my day, not get into the psychology of exercise!
Still at least you know that if you struggle to find motivation that you are not alone!
Erection Training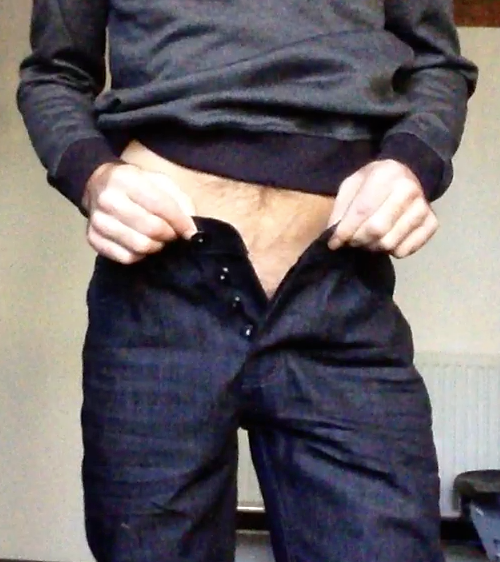 Naked or fully clothed...
erections not needed! But if they happen - no problem!
›
Don't like the gym?
That means you may like training with me!

They focus upon the whole you - your whole being - if that seems an odd concept, I may not be the trainer for you...

...if you're intrigued, then perhaps I may be of some use to you, your health, fitness and just possibly your maleness and sexualness - whatever that may mean to you.


Options

coming soon (last updated 30th April 2022)


I'm a specialist trainer with extensive medical knowledge– able to help manage and improve many health conditions

please feel free to contact me:

paul@malecoach.com