Gay Personal Trainer.co.uk: Health Training for your body & mind to perform as nature intended - naturalistic nudity, purely to help men improve physical & mental health.

Naked London Try an Exciting Fitness Experience


for All Men
⚠️ Nudity Warning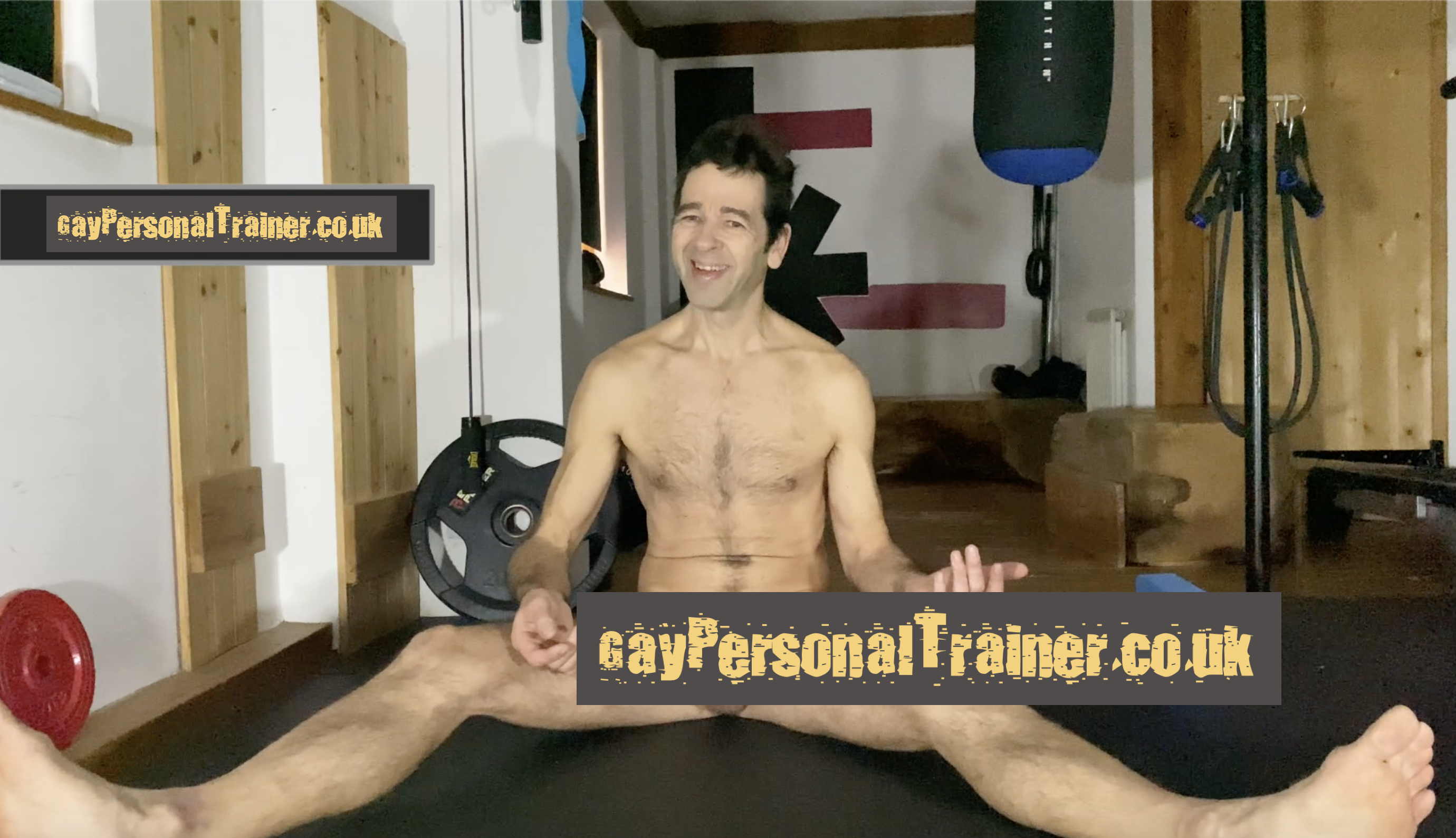 click banner to see underneath
Naked London - is currently (post covid) just a mobile service only

Strip away your clothes and so you strip away any stresses and strains of modern busy life - to leave just your body and mind only....for a liberating experience  to stimulate both your body and mind, increase your fitness and your whole well being. Getting Naked in the City is great thing to try!
Naked London can give:
Feelings of Freedom
Great Fitness Experience
Serious Fitness Gains
Health Improvements
Relaxation
Mindfulness
Specialist Training Aims (Such as Erection Coaching More Info)
The Gym/your room is Naked too..
We are naked plus the gym is naked - which means there is no equipment or gadgets to distract your thoughts - which are all diverted to your body. This allows you to really connect to all parts of your body with..

....Imaginative Bodyweight Workouts to challenge or inspire. We simply use our both our body's for either support or resistance. This further aids that freeing feeling where you can just be you and expressive yourself through a great workout that is capable of challenging you no matter how fit you are.


About Getting Naked in London!
Some find it really easy to just strip off - others may be a little more reserved.With this training there is no normal - I am use to catering for all sorts of personalities (and even anxieties). My main objective is to ensure you enjoy your naked London experience and feel comfortable. We can strip off straight away, or gradually as we exercise or simply remain in our underwear. No pressure to get naked - just whenever you're ready - that may be before you even walk through the door, or at some stage during your personal training session.
The Naked Personal Trainer

My name is Kwest - a Former NHS Nurse, GP endorsed Personal Trainer, to give you some Very Unique Training Goals or simply a liberating fitness experience!

An erection exercise - the hand gesture is purely trying to encourage my penis to rise up - not an invite!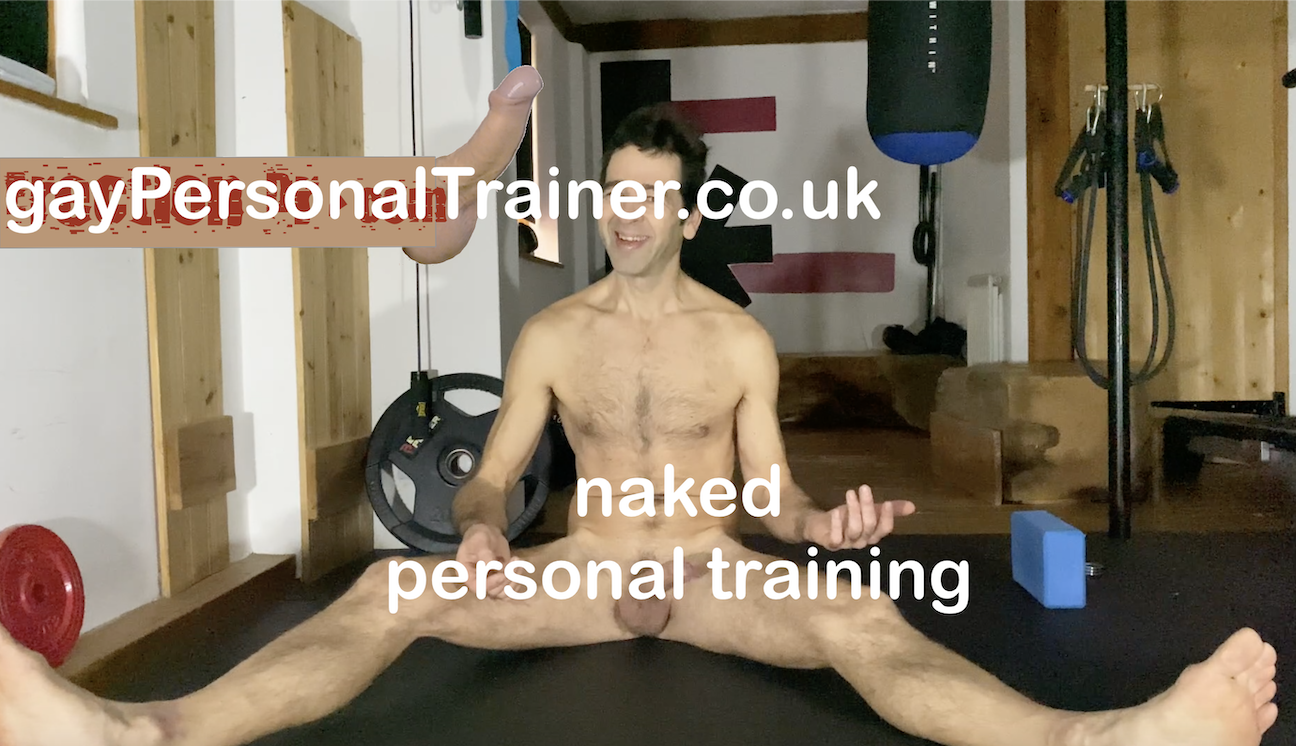 Erection Coaching
Bearing in mind this is in Soho, it may not be all that it may seem. This is a serious training programme to help improve erection quality. It is not a sex service - there are plenty of other establishments around me that cater for this. I am giving a serious health and fitness service to improve a specific but very important part of your body.
This really does work. The following aspects of the training programme can be used depending upon what will help improve your erection quality.
Techniques to strengthen muscles that help build up pressure of blood in penis.
Effective (natural) ways to boost testosterone levels
Improve blood flow
Address the psychological aspects
All this training can give rise to a sexual energy

---
| | |
| --- | --- |
| Venues for Naked Personal Training | |
A New Exciting and Different online pre-recorded video workout is now available. (No Skype, zoom or live)

Contact Me if you're interested!
Personal Training London & Bedford

plus some adjoining counties.
Get Naked and enjoy a Different workout!

Venues for UK Naked Personal Training
Post Covid - I currently have no venue so it's currently mobile only - at your home, work place or hotel.(anywhere where we'll have some privacy)
Don't like the gym?
That means you may like training with me!

They focus upon the whole you - your whole being - if that seems an odd concept, I may not be the trainer for you...

...if you're intrigued, then perhaps I may be of some use to you, your health, fitness and just possibly your maleness and sexualness - whatever that may mean to you.


Options

I'm a specialist trainer with extensive medical knowledge– able to help manage and improve many health conditions

please feel free to contact me:

paul@malecoach.com

Where