Gay Personal Trainer.co.uk: Health Training for your body & mind to perform as nature intended - naturalistic nudity, purely to help men improve physical & mental health.


Personal Training London to Improve Your Sex Life!

Specialist Personal Training London & Bedford for all Men
⚠️ Nudity Warning
Specialist training on offer!
I only do this with the specialist erection training though. Honest!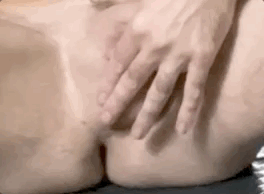 ...but we can be clothed and do the conventional! This training can be really personal - as in erection training explaining about the muscles that help give a strong erection.
Improving Your sex life....
We all need a reason to exercise and become healthy - so perhaps focussing upon the sexual aspects may just provide you with the motivation to train. Theres all sorts we can focus upon:
Improved erection strength
Increased testosterone naturally through exercise -

(proven to work, research available))

- for more frequent erections 
Improved confidence & body confidence

(proven methods research available)

plus all the regular improvements from exercise such as happiness, posture, body shape, youthfulness - I could go on!
Training to Improve Your Sex Life but does not involve Sex!

I feel this is worth mentioning as a few guys have got the wrong idea about this training - and I hate to risk offending anyone, so total honesty (and a bit of embarrassment at being so open!).

You may think this odd - that I am even explaining this, in which case great! But personal trainers do have a reputation, added to this the fact that I offer naked training and erection training means conclusions can be drawn.
Equally you may be concerned about the sexual side and so this may help you feel a bit more comfortable knowing that I am professional and enthusiastic about helping you improve your health & fitness albeit in some intimate regions and different situations! However I never engage in any sexual acts - during my work - the NHS are still ingrained!
Personal Training London is Different to Normal Training
I offer different Personal training London and the UK, but I am also a different trainer to your average as I:
don't have bulging muscles! (just enough so that I can show you on my body where every muscle is and what it does - should you be interested.)
am Older (this means I know more about sustainable, injury free training)

train for youthfulness/health more than muscles (but muscles are a part of it)
don't even take protein shakes - and so definitely nothing else - 100% natural and everything in moderation.
The Naked Training Bond
If we are nude for your personal training session there is often another type of bond that develops:
due to the fact that we are seeing rather a lot of each other's anatomy - in many different positions and from many different angles!
we are together doing something totally different to 'normal'.
we will get to know each other in a different way to normal which will hopefully will help with improve your health fitness and happiness.
The Clothed Bond
The subject of getting to know each other, is I find quite fascinating, as even clothed personal training does to some degree foster a bond between us, as details of how we wish to improve our body can be quite a personal issue.
If you'd be interested in the more conventional clothed training this is really simple: just contact me here
Personal Training London for Bodyweight exercise

Personal Training London with me can be so different – having me visit you and possibly taking all your clothes off to exercise gives a whole new dimension to exercise – preventing it from being boring and really putting us in touch with our body. This provides constant reinforcement as to why we are exercising – something that the barrier of clothes can mask. The clothing barrier means that we tend to focus upon the discomfort and tiring aspect of exercise  as opposed to the benefits to our body that we will be gaining. Training naked, without this barrier, means that we almost embrace the aching muscles and fatigue more - and start to exercise at a higher intensity. The more our muscles ache and our body feels tired or out of breath the more the improvements to our body. If we stop at the first sign of any fatigue then we will probably not gain much of an improvement.
The Web site name: Gay Personal Trainer London
Due to the radical training aims and methods I feel it important to be upfront about my sexuality – but this really does not matter as the coaching is all about helping you. I am just helping you improve your body and have a great fitness experience – my sexuality does not come into it! For that matter – nor does yours! I train gay, bi and straight men of all ages.
Having this different name may has definitely led to a slightly more personal coaching for Men's Health issues so this is all good as you really can benefit from this really specialist coaching. The only time this is bad is if you are straight and it puts you off coming to see me. It really shouldn't – perhaps the easiest way to explain why – is bearing in mind my background – nursing. No male patient ever minded me helping them in any way due to the totally professional manner I conducted myself in. The same goes for my coaching – it is a totally professional service and I really hope a simple name prevents you from getting some great training.
Don't like the gym?
That means you may like training with me!

They focus upon the whole you - your whole being - if that seems an odd concept, I may not be the trainer for you...

...if you're intrigued, then perhaps I may be of some use to you, your health, fitness and just possibly your maleness and sexualness - whatever that may mean to you.


Options

coming soon (last updated 30th April 2022)


I'm a specialist trainer with extensive medical knowledge– able to help manage and improve many health conditions

please feel free to contact me:

paul@malecoach.com