Personal Training London - An Unconventional & Different Personal Trainer

Specialist Personal Training London & the UK for all Men

*Warning*
A photo to shock -
and give you an idea of the specialist training on offer!
I told you this was different training!
I only do this with the specialist erection training though. I can be totally conventional!
Personal Training London that is really Personal
- some of the specialist personal training I give involves...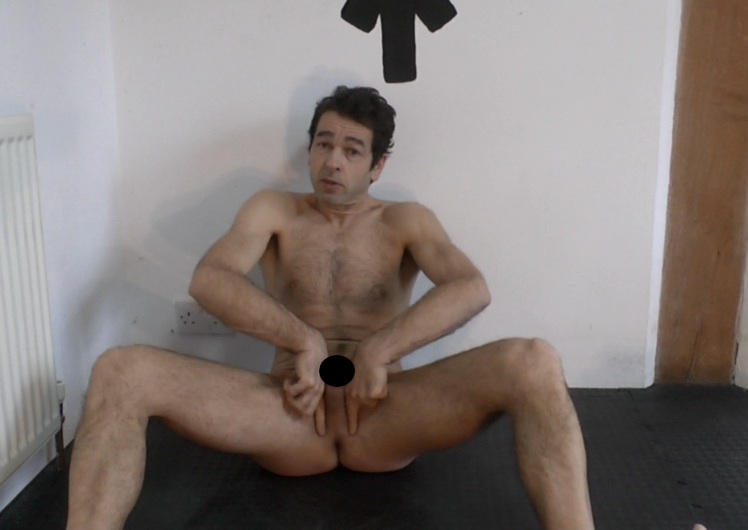 ...but we can be clothed and do the conventional! This training can be really personal - as in erection training explaining about the muscles that help give a strong erection.
Even my name is different!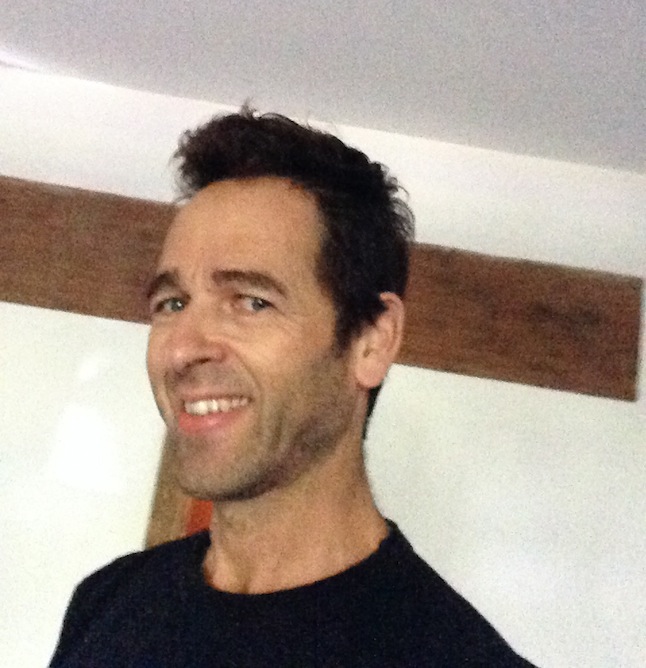 My nickname is Kwest (pronounced Quest) - the name that friends call me by, If you also call me by this name, it tends to gives a friendly informality to our relationship / communication. I am however professional and keen to help you get the improvements you want.
May Get To Know You Better than my Fiends!
I don't get naked with my friends - so if we are both naked in a nude workout session, I kind of get to know you more than some of my friends!

Being Naked or Clothed With You
The subject of getting to know each other, is I find quite fascinating, as even clothed personal training does to some degree foster a bond between us, as details of how we wish to improve our body can be quite a personal issue.
Different to your Average Trainer
I offer different Personal training London and the UK, but I am also a different trainer to your average as I:
don't have bulging muscles! (just enough so that I can show you on my body where every muscle is and what it does - should you be interested.)
am Older (this means I know more about sustainable, injury free training)

train for youthfulness/health more than muscles (but muscles are a part of it)
don't even take protein shakes - and so definitely nothing else - 100% natural and everything in moderation.
Exciting & Different Fitness is sometimes all you need!

Personal Training London is Different to Normal Training
If we are nude for your personal training session there is often another type of bond that develops – sometimes due to the fact that we are seeing rather a lot of each other's anatomy - in many different positions and from many different angles! Sometimes the bond may be due to the fact that we are together doing something totally different to 'normal'. Either way we will get to know each other in a different way to normal which will hopefully will help with improve your health fitness and happiness.
New Training Room in Soho.
The Soho Training Room
---
I realise how this may come across..
..as personal trainers tend to have a reputation!
..the site name is gay personal trainer
..there are naked training options
..some very personal training aims

....and as if that wasn't enough I'm in Soho!
However this is not as it may seem! It is a professional health and fitness service - albeit just a bit different.
There may be a sexual energy, but this is diverted into your training to get you even better health & fitness results.
Feel liberated in London with a seriously exciting fitness experience in the heart of Central London
This is a fun but challenging way to exercise'

I feel this is worth mentioning as a few guys have got the wrong idea about this training - and I hate to risk offending anyone, so total honesty (and a bit of embarrassment at being so open!). However you may not be at all interested in me (as I am nothing special) and purely want the training I give!

You may think this odd - that I am even explaining this, in which case great! But personal trainers do have a reputation, added to this the fact that I offer naked training and erection training means conclusions can be drawn.
Equally you may be concerned about the sexual side and so this may help you feel a bit more comfortable knowing that I am professional and enthusiastic about helping you improve your health & fitness albeit in some intimate regions and different situations!

Something really personal...
...just to ensure no one gets the wrong idea about this sexual style training - explaining why I don't have sex with clients.

Not only because I have a partner, but also I feel fulfilled with just myself.
Just Me

I am discovering more and more about my body and mind. I have had some of the best times ever – all on my own, with my own body. This may sound weird or even a little sad to some but it works for me. This way no one can let me down or play with my emotions!

It has not been an easy process, initially I started experimenting more with my own body - due to feeling let down by others, and so rather than expect others to fulfil me I embarked upon a journey of self fulfilment. It is the best thing I've ever done, helping with my low mood, boosting my confidence and really given me some great times! Plus it's safe and very healthy - as some acts involve different positions and almost combine exercise with sex – so I get my body fit and help my mind too with the sexual mindfulness.Plus I feel sexually fulfilled - it really is a great feeling.

If you want to know more I am happy to talk about it with you, but that's enough for here!
About Personal Training London  and the UK: The Naked Personal Trainer!

My own personal workout routine is for health as much as anything else. I am not obsessed about my body and I am not totally ripped. I just try and look okay for my age. Plus, it's in good enough shape so that when we are training, you can see the muscles that are stimulated in each different exercise.  To stay in some kind of reasonable shape whilst having a busy life is made possible with lifestyle training - it is all simple and natural.  
The Effects of Age: The Older Personal Trainer may know more about what your body needs!
The Naked Personal Trainer - a Professional Service

I am qualified and experienced in both the fitness and the health sector.  You are assured of a totally professional, yet friendly service from the Naked Personal Trainer. The naked personal trainer for men is qualified in:
Advanced Gym Instructing
Personal Training
GP Exercise Referral
Adult Nursing qualified at University of Hertfordshire & through NHS (Specialised in coronary care, diabetes care and orthopaedics)
Nursing Experience includes specialist hospitals: Papworth Hospital, general hospitals: Bedford & Lister plus in the private sector: Pinehill 

* All fitness industry qualifications are recognised by the Register of Exercise Professionals. Also qualified in Nutrition and Weight Management plus Health, Fitness and Lifestyle Analysis
Personal Training London for Wacky Bodyweight exercise

This radical coaching is – Personal Training London rather than personal training Bedford - as London is ready for all this kind of training. My neighbours I fear may have differing views upon the type of training that I offer - so I tend to advertise it in London more - which is where I do spend a lot of my time.

How does this help improve your health & fitness?
Personal Training London with me can be so different – coming to a gym (or having me visit you) and possibly taking all your clothes off to exercise gives a whole new dimension to exercise – preventing it from being boring and really putting us in touch with our body. This provides constant reinforcement as to why we are exercising – something that the barrier of clothes can mask. The clothing barrier means that we tend to focus upon the discomfort and tiring aspect of exercise  as opposed to the benefits to our body that we will be gaining. Training naked, without this barrier, means that we almost embrace the aching muscles and fatigue more - and start to exercise at a higher intensity. The more our muscles ache and our body feels tired or out of breath the more the improvements to our body. If we stop at the first sign of any fatigue then we will probably not gain much of an improvement.
So having a different to normal name may have led to providing a different to normal training – who knows, but either way you can benefit from it!
If you'd like to find out more about me...

As so can you benefit from my web site name:
The Web site name: Gay Personal Trainer London
Due to the radical training aims and methods I feel it important to be upfront about my sexuality – but this really does not matter as the coaching is all about helping you. I am just helping you improve your body and have a great fitness experience – my sexuality does not come into it! For that matter – nor does yours! I train gay, bi and straight men of all ages.
Having this different name may has definitely led to a slightly more personal coaching for Men's Health issues so this is all good as you really can benefit from this really specialist coaching. The only time this is bad is if you are straight and it puts you off coming to see me. It really shouldn't – perhaps the easiest way to explain why – is bearing in mind my background – nursing. No male patient ever minded me helping them in any way due to the totally professional manner I conducted myself in. The same goes for my coaching – it is a totally professional service and I really hope a simple name prevents you from getting some great training.
45 min

Wacky

Training London
A sanctuary - where the whole focus is upon you and your body.
Wacky Bodyweight Exercise session is a perfect window into naked training. Start off clothed and see how far you want to go...Each exercise gets closer to being naked - if you want to delay the nudity part then you'll have to exercise harder for longer!    details

---
Venues for Personal Training London
Personal Training London is as you would think available across London with mobile training or at my place at the London Training Room, or a gym, in Bedford. I spend half my time in London and half in Bedford.

As this is specialist personal training I travel throughout GB.

Back to the Name!
I'm sure you're not that interested but just feel I ought to explain! Actually my nickname was given to me as I'm always on a quest - but it got spelt wrong! Keen to look up the origin of Kwest I came across this site all about names! Seems to sum me up actually!