Gay Personal Trainer.co.uk: Health Training for your body & mind to perform as nature intended - naturalistic nudity, purely to help men improve physical & mental health.

Personal Training Naked!

It's not Rude to be Nude!

⚠️ Nudity Warning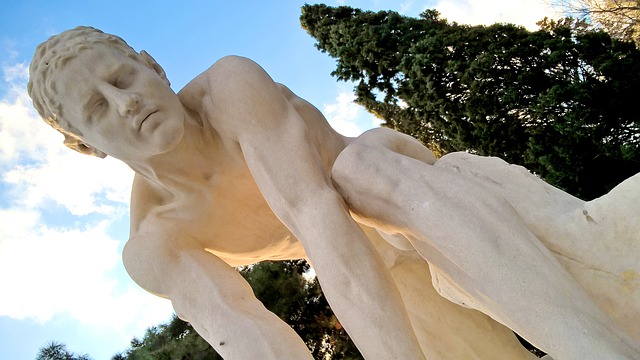 The ancient Greeks and the Romans exercised naked.
so can we....
feel free and connected to all parts of your body!
Personal Training Naked is effective, fun and enjoyable. The Ancient Greeks new it wasn't rude to be nude in the gym, both they and the Romans exercised naked. Exercising without the barrier of clothes is good for the mind, and the body, able to give you a great confidence boost and is an effective training session that can give superior results.
Personal Training Naked can give a powerful boost to your training.

Personal training naked with a gay personal trainer, gives you the chance to experience the many benefits of naked training with no pressure to conform to any stereotypes. You can just be yourself and learn how to develop the mind body connection further without the barrier of clothes.  This trial into 1:1 naked personal training is ideal for beginners and improver's alike.

This is a fitness session with a difference, where you can feel an extra boost of energy, strength and positivity about your whole body, by tapping into the feelings we experience when exercising naked.
Personal Training Naked will make you feel great about your body

It is a proven fact that being naked with others actually gives us more confidence. There may be many reasons for this, but one is that we are reassured that others accept our body. During a naked training session there is an emphasis upon functionality - which really helps us appreciate just what our body does for us. Being naked with others, such as myself in a training session, also reaffirms that our body is good - it is accepted and appreciated by others. 
What You Can Get From Naked Training

This naked training session will provide an energy and positivity to give a boost to both your psychological and physical well being.
The naked male body should be celebrated and what better way than with exercise - and without the barrier of clothes. Being nude means you can see all the muscles working, giving great fitness knowledge as well as a relaxed session with a personal trainer that can help you really appreciate your body. All our body's are amazing and this session and the removal of that barrier we have - clothes, will only serve to help you appreciate it all the more.
A different health & fitness Experience

Naked personal training is a professional health and fitness service, to celebrate your body, and gain a focussed mind/body connection that is superior to when we are clothed. This can really provide a boost of enthusiasm and knowledge about your body which all leads to greater results. This training is all about enjoying your health & fitness experience. I do offer some services that may help you improve your sex life - such as erection training, which paradoxically does not have to involve gaining an erection, as we are strengthening the body systems that support an erection. However if you do get an erection during any part of the training this is no problem.  Erections sometimes do happen and can occur due to different sensations from exercising with no clothes or due to sexual energy. Sometimes a sexual energy can be present, you just never know how you are going to feel, if it does it can be channeled into your workout for even an even greater fitness experience that will lead to greater results. I am a health professional and a fitness instructor just offering you a different fitness experience, but this is a professional health & fitness service - as opposed to a sex service, Therefore i am happy to channel any sexual energy into your workout to give you an exciting fitness experience, bit it is a fitness experience - as opposed to a sex service!
Personal Training Naked and Non-Naked Options
Erection Training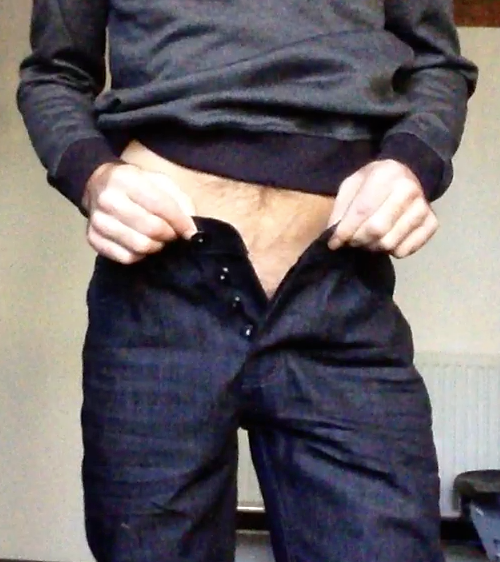 Naked or fully clothed...
erections not needed! But if they happen - no problem!
Options For Custom Naked Training

Individual workout with specific aims

I can give you a totally individualised workout to get the gains you want, and provide the help and motivation as much as you need. This will increase your fitness as well as providing a different fitness experience.

Cardio
Cardio exercises without the need for equipment – just your body is enough.

Strengthening Exercises
Using your own bodyweight to provide the resistance needed, to stimulate your muscles to grow stronger. Seeing your muscles contract as you work them will give you a great exercise technique.

Fun Exercises/Sensual to develop mind/body connection

Movement & Exercises that are easy and fun to do, but help you get fit at the same time.
You can let me know which of the above that you would like to try, or if you're not sure we can make it up as we go along.


Don't like the gym?
That means you may like training with me!

They focus upon the whole you - your whole being - if that seems an odd concept, I may not be the trainer for you...

...if you're intrigued, then perhaps I may be of some use to you, your health, fitness and just possibly your maleness and sexualness - whatever that may mean to you.


Options

coming soon (last updated 30th April 2022)


I'm a specialist trainer with extensive medical knowledge– able to help manage and improve many health conditions

please feel free to contact me:

paul@malecoach.com




Enjoy exercising in the nude, just as the ancient Greeks or Romans did. They knew it's not rude to be nude!

›